'Fashanu Is Dubious, Fraudulent And Ranting Like A Woman' – Adaeze Yobo's Mum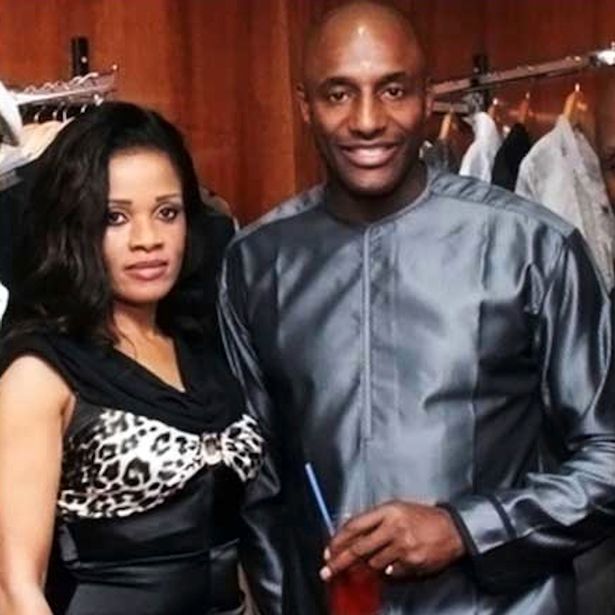 Estimated Reading Time: <1
by Mirror UK
Football star John Fashanu has been branded a "ranting woman" by the wife he ­accused of trying to kill him. Weeks before a divorce court showdown, the warring couple are exchanging a barrage of insults. Former England and Wimbledon striker Fashanu, 52, told the Sunday People last week that Abigail Onyekwelu attacked him with a knife, stole thousands of pounds and slept with another woman during their four-year marriage. But glamorous socialite Abigail, a 48-year-old trained lawyer, hit back: "He's dubious, fraudulent and ranting like a woman. He brought shame to me every day."
We revealed exclusively that Fashanu – known in football as "Fash the Bash" for his hardman style – had lodged a divorce petition at Nigeria's high court in Abuja. Our story about the bitter break-up and sensational allegations has rocked Nigeria, where the couple are famous and he presents a local version of TV's Deal Or No Deal. Former Gladiators host Fashanu claims that he made a police report about Abigail, who is the mother-in-law of former Nigerian football captain and Everton defender Joseph Yobo.
He said: "My life was at risk. It was terrifying."
Abigail, whose daughter Adaeze Yobo is a former beauty queen, made furious ­counter-claims, alleging she found Fash in bed with two women, one of them their maid.
London-born Fashanu played in Wimbledon's 1988 FA Cup winning "Crazy Gang" side, appeared on I'm A Celebrity, and became a major figure in African football. His brother Justin, Britain's first openly gay pro footballer, killed himself in 1988.