At least 214 of The 687 Girls Rescued By Nigerians From Sambisa Forest Are Pregnant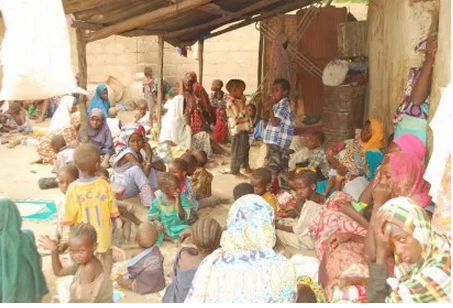 Estimated Reading Time: <1
by Musa Abdullahi
About 214 girls rescued, were discovered to be pregnant. This figure was was generated from one of the Internally Displaced Persons camp in Borno.
The Executive Director, UNFPA, Prof. Babatunde Osotimehin, further disclosed that in the last one year, his organization had taken deliveries of over 16,000 pregnancies in the troubled North East part of the country.
"What we found is that some of the women and girls that have come back actually have much more in terms of the stress they have faced, so the counselling has to be more intense and working with them one-on-one.
Prof. Osotimehin commended the communities for receiving the rescued persons without any pariah sentiment "I'm glad the communities are not excommunicating them and are taking them back. That is an important therapy too. We anticipate this is going to escalate because the military intervention is continuing, we find that more people are now needing our services and we will continue," he stated.
"UNFPA is providing dignity for women. In conflict and disasters, most people would only think of water and sanitation, provision of tents and housing, and food, which are all important. But women and girls have specific needs that nobody else looks after; it is only UNFPA that is doing this. We are giving psychosocial counselling.
The former NACA Boss added that "Beyond that, in the growing young people, we will always have pregnant women, but nobody segregates the needs of the pregnant women which are very important and different from the needs of the average community. We look after them, and ensure they get antenatal care and that they deliver properly and that they even get Caesarean Section when necessary.