It's Not Completely Over For Buhari Yet, Will Poll Outcome Affect His Eligibility Suit Against?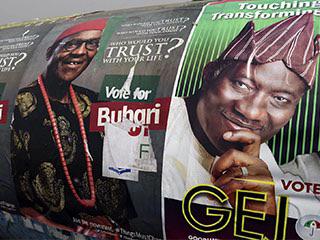 A plaintiff in one of the suits challenging the eligibility of the President-elect, Maj. Gen. Muhammadu Buhari (retd.), to contest in the March 28 presidential election is to decide on whether or not to continue pursuing the case after the outcome of the poll.
Buhari, who contested on the platform of the All Progressives Congress, was on April 1 declared winner of the election, defeating the incumbent President Goodluck Jonathan of the Peoples Democratic Party.
Chukwunweike Okafor had filed the suit FHC/ABJ/CS/01/15, challenging Buhari's eligibility to contest in the election before a Federal High Court in Abuja, Punch Newspaper reports.
The presiding judge, Justice Adeniyi Ademola, had on March 25, fixed April 22 for hearing in the suit.
The judge had also adjourned two other similar suits in his court till the same date.
Many had observed that the suit and other similar ones challenging Buhari's eligibility could be more vigorously pursued if Buhari won the election or become an academic exercise if Jonathan was declared the winner of the poll.
The Newspaper on Tuesday inquired from Okafor's counsel, Chief Mike Ozekhome (SAN), who is leading other Senior Advocates of Nigeria in the legal team, if his client would still be interested in pursuing the case after Buhari won the presidential election.
The question sent as a text message to Ozekhome's phone had read in part, "Sir, I want to know if your client is interested in the eligibility suit against Buhari given the outcome of the election and President Jonathan's decision to concede defeat?"
Ozekhome in his reply through a text message said, "I will discuss with my client."
Apart from the suit by Okafor, there are two other suits before Justice Ademola challenging Buhari's eligibility to contest in the election.
The plaintiffs in all the three suits want the court to declare Buhari ineligible to contest in the election on the basis of his alleged failure to submit his certificate of academic qualifications along with his Form CF001 to the Independent National Electoral Commission.