Jonathan Congratulates Netanyahu In A Mutually-Beneficial Relations Between Nigeria & Israel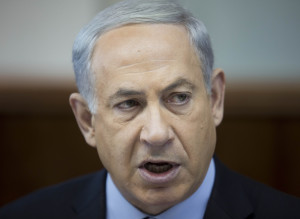 by Deji Abiodun
President Goodluck Ebele Jonathan has congratulated Prime Minister, Benjamin Netanyahu on his victory in Tuesday's general elections in Israel.
President Jonathan looks forward to continuing to work with Prime Minister Netanyahu to further strengthen the existing cordial and mutually-beneficial relations between Nigeria and Israel.
The President and the Federal Government will also continue to count on the cooperation and support of the Israeli government under Mr. Netanyahu's leadership as Nigeria strives to overcome the challenges of terrorism, violent extremism and sustainable development.
Recognizing that strife and crisis in the Middle East remain matters of great concern to the international community, President Jonathan called on Prime Minister Netanyahu, his incoming administration in Israel and other countries in the Middle-East to rededicate themselves to achieving lasting peace in the region through peaceful negotiations.
The President wished Mr. Netanyahu a very successful new term in office and prayed that God Almighty will continue to grant him the wisdom, courage and strength he requires to lead the people of Israel into greater peace, security and prosperity.