Boko Haram Launches First Attack On Chad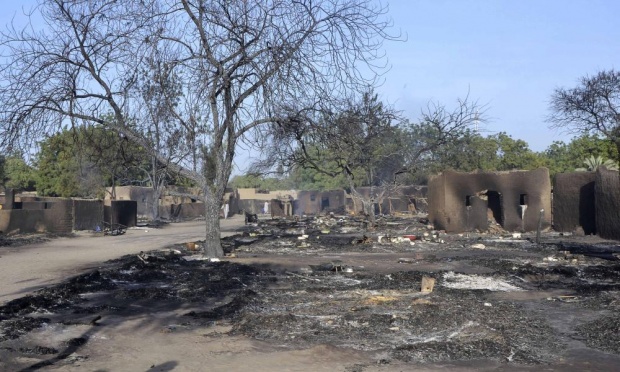 Estimated Reading Time: <1
by Deji Abiodun
Nigeria's Boko Haram terrorists have carried out their first attack inside neighbouring Chad, targeting a village on the shores of Lake Chad as part of a widening insurgency across four countries.
The Islamist fighters crossed the vast lake by boat at night to attack the village of Nougboua, across the water from the Nigerian town of Baga.
"They started firing on everything that moved," the Chadian army spokesman Azem Bermandoa Agoun told national radio.
Two-thirds of Ngouboua, which has become a sanctuary for Nigerians fleeing attacks by Boko Haram, was burnt down in the onslaught, a security source tells Agency Reporter.
Chadian forces, backed by military aircraft, returned fire, routing the militants and destroying their vessels, the source said.
Chadian officials reported that one civilian – the village chief – and one soldier were killed in the attack, and four troops were wounded. Two Boko Haram fighters were killed and five injured. The security source, who spoke on condition of anonymity, gave a higher Chadian death toll of four civilians, including the chief, and one soldier.