Tweets To Start Appearing In Google Searches Says Twitter CEO Dick Costolo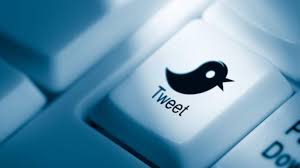 Estimated Reading Time: <1
During Twitter's Q4 earnings call, Twitter CEO Dick Costolo yesterday confirmed that Twitter has signed a firehose deal with Google, which will bring tweets back into Google searches, more eyeballs to those tweets — and hopefully more clicks onto pages where Twitter can subsequently monetise that activity.
According to TechCrunch the renewed firehose announcement was not a big surprise after rumors surfaced earlier this week. It will be the first time that Tweets will appear in Google searches after they disappeared in 2011. They will not start appearing for another "several months," Costolo said on the company's Q4 earnings call today.
Costolo did not go into any detail about the financial terms of the agreement with Google, but CFO Anthony Noto did note that the proceeds of agreements like this are "considered" as part of the company's guidance and referred to data licensing revenues for third-party partnerships.
Data licensing in Q4 was $47 million, up 105% on a year ago, and up by $6 million on Q3, but Noto also pointed out that since the integration of Twitter's firehose isn't happening just yet, neither is the Google deal showing up in its data licensing revenues.