Bomb Blast Outside PDP Presidential Campaign Rally In Gombe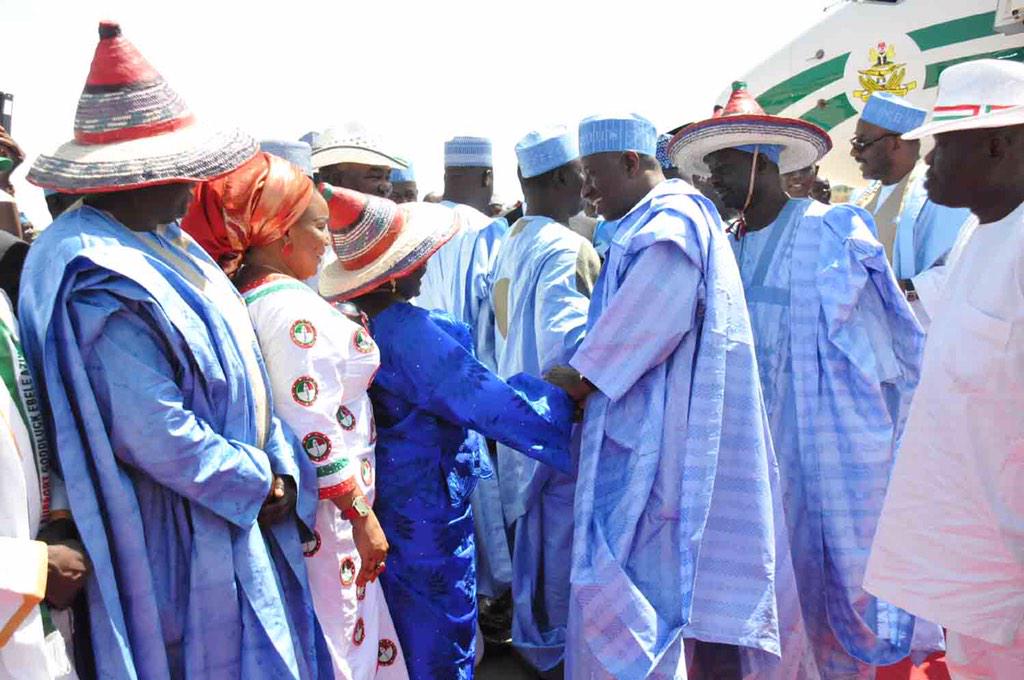 A bomb blast has occurred outside the stadium where President Goodluck Jonathan addressed a campaign rally in Gombe state today. Eyewitnesses account say the bomb was planted in a tricycle station along Abubakar Habu Hashidu Road some 200 meters from the stadium.
President Jonathan had left the scene of the campaign rally some three minutes earlier. It is not known if any member of his convoy was affected by the blast. [Jonathan Pictured earlier before the bomb went off in Gombe with supporters]
Meanwhile, two bomb explosions were witnessed on Sunday afternoon hours before the President's visit, in Gombe metropolis killing five people including the perpetrators of the blasts barely twenty hours before President Goodluck Jonathan's campaign visit to the State.
Reports say the blasts which occurred within an interval of five minutes occurred at the gate of the old Gombe market in the heart of the town around 2:50 pm while the second occurred about five minutes later at the timber market which is directly behind the 301 Artillery Regiment Quarter Guard of the Nigerian Army.
According to eye witness accounts, the blast at the old Gombe market claimed the lives of a man and woman on a motorcycle at the main road directly opposite one of the gates of the market.