Weeks After Breaking The Internet, Zahra Buhari Leaves Twitter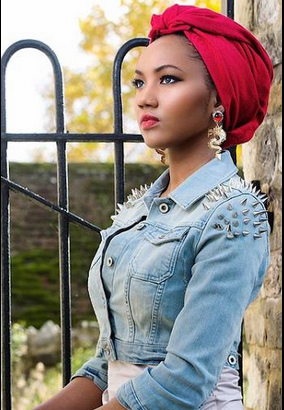 Estimated Reading Time: <1
Remember Zahra Buhari? The daughter to All Progressives Congress, APC Presidential candidate, General Muhammadu Buhari that became the talk of social media platforms weeks ago as photos of her were unveiled?
Well it  seems Zahra Buhari can no longer stand the heat and decided to leave the kitchen. Buhari's daughter [Pictured above] broke the Internet on the evening of Tuesday, January 13 and she didn't have to pose nude for any magazine seems to have been chased out.
She immediately became the talk of Twitter and emerged the top trend in Nigerian Twitter. Though we have no captured tweets of her reasons for leaving but multiple sources as seen here claims that Zahra left following criticisms on her inability to spell properly defending her dad.
(@Zahra3_) who tweeted with the handle seen now shows a non-existent account.
Since she surfaced online, she's been attacked over her expensive lifestyle and study abroad, and her Father's political opponents have not only attacked her but questioned her stay in London.
The Cyber bullies must have done it again but let us know what you think about her exit at a time she should be appealing to voters to elect her dad in next months election.