"We Will Open The Gate Of Hell On Those Who Oppose You"- Bishop Oyedepo Endorsing Jonathan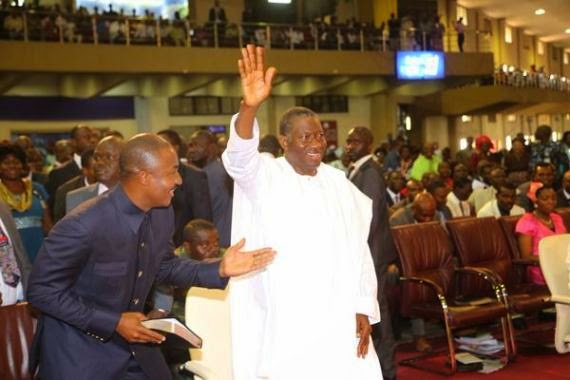 Estimated Reading Time: <1
President Goodluck Jonathan, yesterday, January 25, 2015 visited the Winners Chapel Ministry of The Living Faith Church where Dr. David Oyedepo is the Presiding Bishop but in a dramatic event, what would be regarded as a shock to many went down during a service held at the Church's head office in Ogun state.
Speaking in a sermon, Bishop David Oyedepo revealed that the gate of hell will be opened on those who vote the incumbent president (President Jonathan) out in the forthcoming 2015 presidential elections.
In his words; "We will open the gate of hell on those who oppose you", members of the church who said they were there said what Oyedepo actually said was "All those opposing and against the peace of Nigeria, God would open the gates of hell to them".