Breaking: Jonathan In Borno, Boko Haram Insurgents Release Nearly 200 Women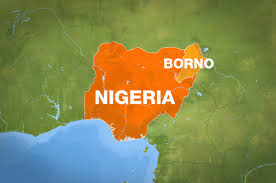 Estimated Reading Time: <1
Reports from Yobe State in northern Nigeria that Boko Haram had released nearly 200 women who were arrested earlier this month .
Women were arrested in the village Katarko Gujba as Boko Haram attacked , you have killed many men .
City officials told the BBC Hausa Service that the release of nearly 200 women in 250 Boko Haram strikes .
He added , " They divorced after women were asked if they wanted to follow their words in praise of God , but the women say they do not want to . From there , they take them to a village and laid them .
They told them that since they will not follow them , then they go to follow tyrants . From here we push cars came and took them " . One of the women who escaped tells BBC in hausa language.
He added that 152 women were taken on Friday as quoted 73 on Saturday .
He said there are still the remains of women and almost 30 children in the hands of Boko Haram .
Meanwhile President Goodluck was in Borno State today for his Presidential Campaign where he promised the people of rebuilding the destroyed communities by insurgents and taking back the lost territories currently being occupied by terrorists.
Jonathan said, "We feel very pained because of the number of people that have lost their lives in Borno state especially & in Northeast.
"Immediately we rebuild our territories, these communities will come back to life, we will rebuild worship centres.
The President added, "If anybody will imagine that I will bring insecurity in this state, that is totally nonsense".
The President concluded his speech by saying,"I want to thank you, in spite of the pains you are going through, you came out to receive us, may Allah bless you all"