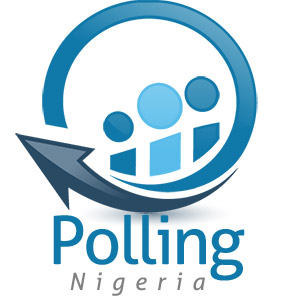 A new platform, Polling Nigeria, has been launched to sample the perceptions and opinions of Nigerians on various issues affecting them and the polity.
Polling Nigeria (www.PollingNigeria.com) is an initiative of The ScoopNG, Nigeria's first strictly politics, policy and public affairs online newspaper. It is supported by BudgIT, a Lagos-based nonprofit which promotes civic participation and fiscal transparency in Nigeria.
In a statement released on Monday, the editor of The ScoopNG, Stanley Azuakola, said, "Polling Nigeria samples the opinions of Nigerians on the issues that affect them, from the weather to which cement brand they prefer, to which politician will do best in tackling the nation's security challenges."
According to Azuakola, relevant and transparent polls like those conducted by Polling Nigeria are important in any society like ours to prevent a situation where public figures, policy makers and politicians get so out of touch with the realities of the people that they make lots of motion without actual movement.
"One thing that Nigerians can trust Polling Nigeria for, just like the brands pushing it, is independence and a strict non-partisanship. We would collate, analyse and make public our findings on issues in the most transparent way possible," said the statement.
The first Polling Nigeria survey, which is currently open, attempts to sample the opinions and experiences of citizens concerning the ongoing INEC voter registration exercise and distribution of Permanent Voters Cards.
In just a few short, simple and straightforward questions, the poll's participants will rate INEC's performance so far and their willingness to vote in next year's general elections.
For further information or to participate in the poll, visit www.PollingNigeria.com. You can also follow Polling Nigeria on Twitter: @PollingNigeria and send email to [email protected]