Chinedu Ubachukwu Is The Ultimate Man…Otto Canon & Samantha Appi Win Big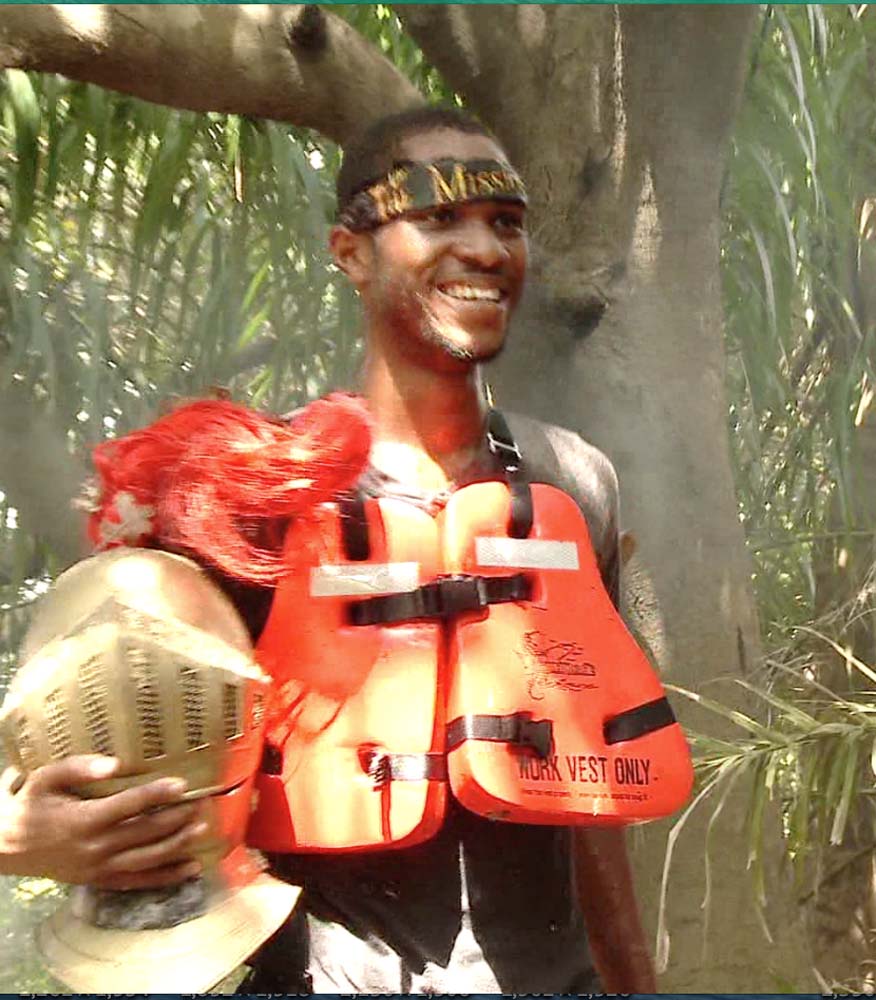 Chinedu Ubachukwu has emerged winner of the 11th edition of Gulder Ultimate Search.
Chinedu beat the two other finalists Cosy Joe & Afolabi Emmanuel to the ultimate prize by being the only person to complete the final task of retrieving the General's War Helmet. This victory came after the 24-year-old graduate of Petroleum & Gas at University of Port Harcourt successfully navigated his way through the forest and managed to row his canoe across the heavy currents of Aguleri River.
The other two warriors failed in their bids to get to the mysterious destination across the waters.
With this achievement, the native of Anambra State will exchange the treasure for a whopping N10million and a brand new SUV.
As soon as Chinedu located & retrieved the General's War Helmet, anchorman Chidi Mokeme inducted him into the exclusive Order of Heroes as the 11th "Ultimate Man".
The other finalists will get cash prizes for the positions they finished in.
On the other hand, Otto Canon has won the Viewers' Choice award, thus becoming the proud owner of a brand new SUV in addition to the prize money he gets for being the 3rd runner up.
Samantha Appi, the Last Woman Standing also gets a reward of a brand new 2014 Urban Ford Ecosport SUV in addition to the prize money for being a contestant on the show.
The Winner's Party will take place at Women Development Centre, Awka on the 1st of November 2014 at 5pm.
To get an invite, follow the conversation on social media #GUSTheMission
The reality show began with a total of 14 contestants, 7 of whom are male: Iwuoha Ikenna, 24, from Imo State; Nwagboso Joshua, 27 from Abia State; Emedike Ikenna, 28, from Anambra State; Nne Cosy Joe, 28, Rivers State; Ubachukwu Chinedu, 24, from Anambra State; Otto Canon Chimenem, 25, from Rivers State; and Afolabi Emmanuel Olusegun, 29, from Lagos State.
The 7 female contestants are: Iroh Noela, 25, from Imo State; Appi Samantha, 25, from Bayelsa State; Erijakpor Loretta, 30, from Delta State; Robinson Sharon, 26, from Delta State; Eriata Blessing Ese, 21, from Edo State; Addoh Evi, 22, from Delta State and Nwagbagiro Sandra, 25, from Anambra State.
Watch the finale of this Gulder Ultimate Search XI below