Confusion As Ekiti State Governor-elect Ayodele Fayose 'lifts' Curfew Imposed By Governor Fayemi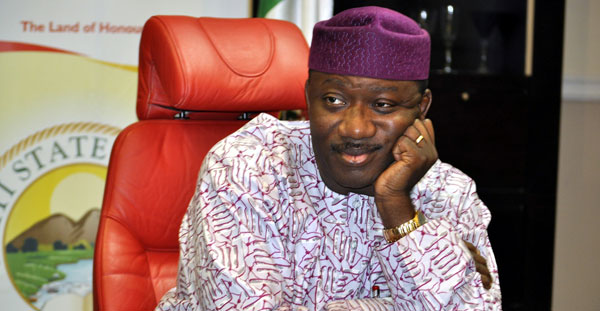 It seems there are two Executive Governors in Ekiti State, report reaching us says there was confusion in Ado-Ekiti on Tuesday when the Governor-elect, Ayo Fayose, announced the lifting of the curfew imposed by the outgoing Governor, Dr. Kayode Fayemi.
The Governor-elect, who returned to Ekiti in the afternoon amid cheers and jubilation by his supporters, announced this while featuring on a live radio and television interview monitored by PUNCH on the Nigerian Television Authority in Ado-Ekiti.
Fayemi had on September 26, while declaring a dusk-to-dawn curfew in the state, said, "There would be no movement between the hours of 7pm and 7am. everyday till further notice.
"We urge the citizenry to be vigilant and provide the security agencies with details of suspicious activities that can undermine the peace in our state."
The declaration followed widespread violence across the state capital after the murder of a former Chairman of the National Union of Road Transport Workers, Omolafe Aderiye, by unknown gunmen.
Fayose said residents should ignore the subsisting curfew and go about their normal duty because it had brought untold hardship to the people.
He said, "It is unfortunate that people have been put on under needless pressure and I have discussed with police and the army on the need to let people move around freely."
He promised to personally seek the release of anyone arrested by law enforcement agencies.
Fayose likened the alleged last minute efforts by the All Progressives Congress and the Ekiti-11 to stop his October 16 inauguration to the last kick of a dying horse.
Besides, he said the outgoing government would leave a debt profile of nearly N84bn for his administration.