Again, Aminu Maigari Sacked By The Nigerian Football Federation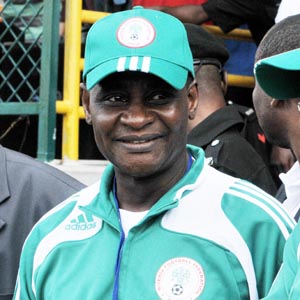 Board of the Nigeria Football Federation Thursday sacked the President of the federation Alhaji Aminu Maigari at an Executive Committee meeting of the Federation which was held in Abuja.
The Executive Committee which passed a vote of no confidence on the NFF President, Alhaji Aminu Maigari had gone through a thorough process surrounding all financial dealings of the Federation and failure to call meeting of the Executive Committee for the past eight (8) months.
According to the statement issued, the decision of the members was communication through a communiqué signed by the finance committee chairman Alhaji Muazu Suleyman as the Chairman, Communiqué Drafting Committee.
"In view of the above, the Committee approved the immediate dismissal of Alhaji Aminu Maigari, from the NFF Executive Committee on grounds of financial misappropriation, misapplication and maladministration." statement reads.
"The Committee resolved to mandate the First Vice President, Chief Mike Umeh as Acting President, to preside over the affairs of the Federation, pending the composition of the new NFF Executive Committee after the elections of Tuesday, 26th August, 2014."