Boko Haram: 'Remain In The North At Your Own Peril' MASSOB Asks Igbo's To Return Home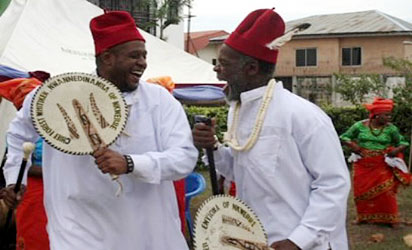 The Movement for the Actualization of the Sovereign State of Biafra, MASSOB, Monday, warned Igbo residents currently residing in Northern Nigeria to return home or remain in the north at their own peril following the attacks by the dreaded Islamic sect, Boko Haram.
In Onitsha, Anambra State, South-East Nigeria, the MASSOB National Red Cross Chairman, Engr. Osondu Okwaraeke recalled that prior to the peak of the killings by the sect, the MASSOB leader, Chief Ralph Uwazuruike had urged Igbo resident in the volatile area of the north to return home, adding that wazuruike even went as far as providing transport and other logistics to them for easier evacuation.
"no sympathy for victims of Boko Haram because a stitch in time saves nine" he noted.
"Uwazurike had specifically sent about 200 luxury buses to our people in the north to bring them back because of the killing of people by the terrorists, yet many of them did not return and some of those who returned, later went back to the north, thinking that the war had ended."
He therefore called on the United Nations, Catholic Pontiff, Israel and other world leaders to come to the rescue of MASSOB to help actualize Biafra Republic.
The Igbo community in Jos had confirmed that 36 of its kinsmen and women were killed and 42 others injured in last Tuesday's twin bomb blast at the terminus area of Jos metropolis in Plateau State.
The Eze Igbo II of Jos, Prof. Joseph Obilom and the Igbo Executive Council in Jos made this known in Jos in attack that killed a total of 118 nigerians.
They said the 36 bodies had been identified just as many others were still missing and frowned at the secret mass burial for the decomposing bodies carried by the Plateau State government last Friday.
According to them, it was a taboo to bury an Igbo in mass graves or even outside their ancestral homes.