UK To Deploy Sentinel Surveillance Aircraft In Search Of Chibok Girls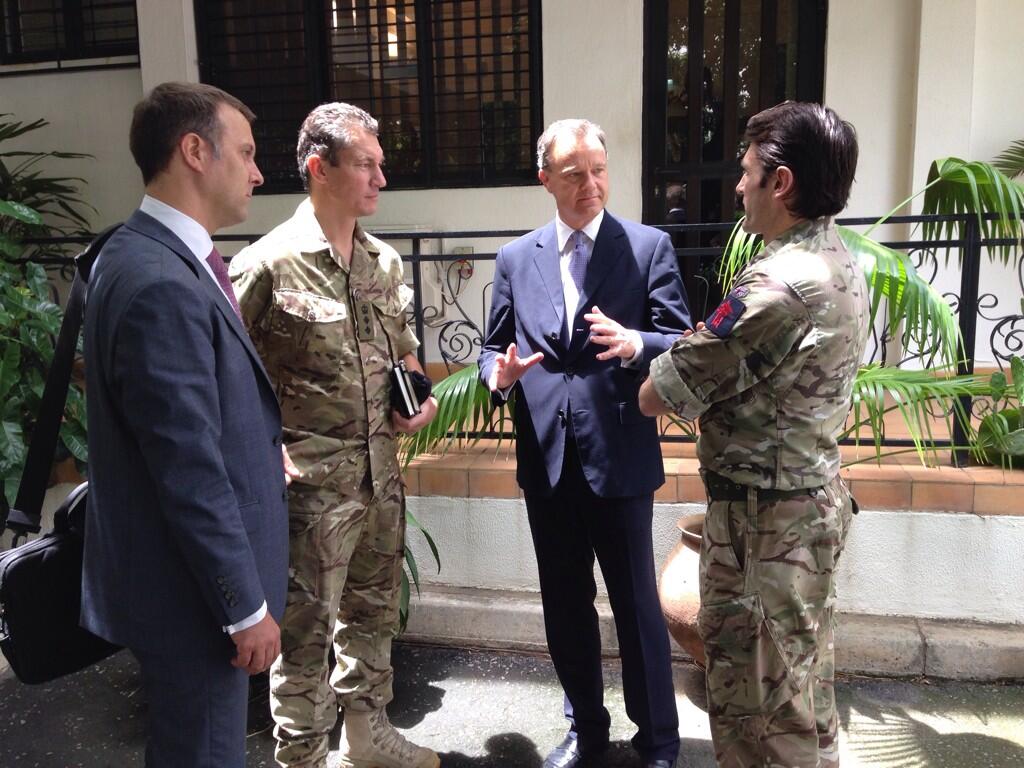 Estimated Reading Time: <1
NAN
The UK is to deploy sentinel surveillance aircraft to help to rescue the more than 200 school girls abducted in Chibok, Borno, on April 14.
The UK Minister for Africa, Mark Simmonds, announced this in Abuja on Wednesday at news conference after outlining the latest UK offer during a meeting with President Goodluck Jonathan.
Simmonds also said the UK had received strong assurances from Nigeria that there would be no negotiations with Boko Haram over the abducted school girls.
He said the offer of the surveillance aircraft, which is yet to arrive in Nigeria, was at the request of President Jonathan.
"The sentinel aircraft has radar on it and it detects movement on the ground.
"The reason a sentinel is important is that it complements assets that our other international partners have'', he said.
The UK minister said President Jonathan welcomed the package and thanked the UK for its engagement to help Nigeria government's efforts to rescue the kidnapped girls.
According to him, the UK also proposed a short and medium strategy to effectively tackle the menace of insurgents in the northern part of the country.
He said the medium term strategy would involve boosting economy in the northern part of Nigeria and facilitating education to remove the root causes of insurgency.
He also announced that a small team of UK military was now embedded at the Nigeria military headquarters in Abuja.
He said the team was part of a joint international information analysis unit.
On the issue of negotiations with Boko Haram, Simmonds said: "I did discuss this with the president.
"He made it clear that there would be no negotiations with Boko Haram that involves a swap of abducted school girls for prisoners.
"The point was made clear to me that the President was keen to continue to facilitate ongoing dialogue to find a structure and architecture that would deliver a solution to the conflict and causes of conflict in northern Nigeria.''
Simmonds also welcomed the reported arrest in Sudan of the suspected mastermind of the April 14 bomb attack at a bus station in Nyanya.
The UK minister said the arrest demonstrated that international cooperation was crucial in the fight against terrorism.
He did not provide any definite response on whether UK intelligence helped in the arrest of Aminu Ogwuche, the suspected mastermind of the Nyanya bomb blast.
Simmonds further told reporters that during his one day visit to Abuja, he met with Gov. Kashim Shettima of Borno.
"We discussed UK's help and he thanked the UK for its help both in the area (of security) and also previously in terms of education and economic development.''