Confusion Greets Lagos & Oyo State Residents Over Rumoured B'Haram Attacks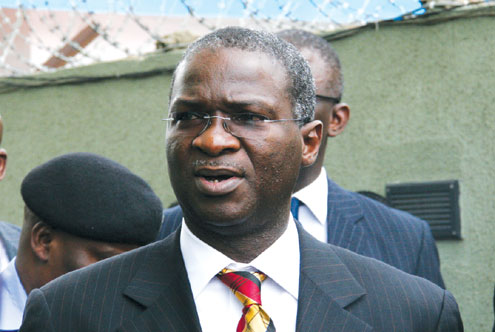 NAN
The Commissioner of Police in Lagos State, Mr Umaru Manko, on Wednesday said there was no truth in a report that Boko Haram had attacked some people in the state.
Manko made the announcement while briefing newsmen on the purported attack by the Islamic sect, stressing that Lagos was peaceful.
Some people had been circulating Short Message Services (SMS), alleging that Boko Haram members had attacked some people on the Lagos-Ibadan Expressway early on Wednesday.
The message reads: "BREAKING NEWS!!!: If you are on the Lagos-Ibadan Xpress Road going towards Ibadan…Pls turn back. 18 suspected Boko Harams members With AK-47 Riffles are on the highway now displaying their skills.
"Nine policemen and 11 civilians had been confirmed dead just now by these gunmen while trying to stop them from the shooting…Pls Re-broadcast to save a life. May God Help us in Nigeria.
"Please let's pray for Nigeria that GOD should intervene,'' the SMS said.
Manko said that one way the police would check the spreading of such rumour was to always brief members of the public through the press.
He said that the police and other security agents in Lagos were on top of the security situation in the state, advising the public to go about their businesses.
In the same vein, the Oyo State police command also dismissed rumour that Boko Haram insurgents attacked and killed nine policemen and 11 civilians on the Lagos Ibadan Expressway.
The rumour emanated from the social media, face book that the suspected Boko Haram insurgents numbering 18 were armed with arms, "displaying their skills".
But, reacting to the comments, the State Police Command described the report as false and 'a concoction of demented souls'.
The police through SP Olabisi Okuwobi-Ilobanafor, said, "It has come to the knowledge of Oyo state Police
"Members of the public are advised to discountenance the web of wicked lies and desist from assisting the rumour mongers to spread falsehood through their phones or social media. Lagos-Ibadan
Expressway is safe and devoid of any violent attack.
"There was an occurrence of lone auto accident involving a trailer loaded with bags of wheat and policemen, Road Safety, Op-Mesa and other security officers were only at the scene to control traffic and clear the traffic gridlock caused by the accident", she said.