250,000 Displaced People To Be Rehabilitated By NEMA After Borno Insurgencies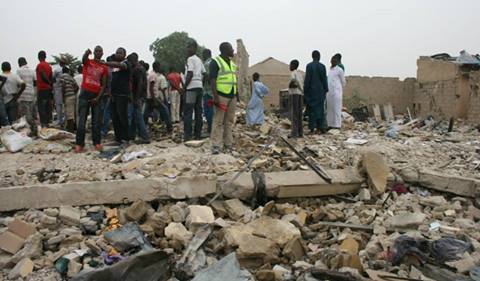 Over 250,000 persons are currently displaced in Nigeria's North-East region and can only be rehabilitated after the insurgencies. This is the stance of the National Emergency Management Agency, NEMA. NEMA's North-East co-ordinator, Alhaji Mohammed Kanar said that moving the displaced people back to their homes can only be done when security is certain for the people. He made this comments in Maiduguri today (Thursday) when he was distributing relief materials to the recently displaced people from Borno communities.
He assured the displaced persons that NEMA was willing to continue with the relief aids until they are completely rehabilitated. Over 200,000 out of the 250,000 displaced people have been catered for, he claimed as he promised that no one would be overlooked.
Kanar stated that those who will be attended to consist of displaced residents of Sandiya, Yasku, Kuruk, Maiwa, Kawuri, Mafa, Konduga, Bama, Jakana, Alajari, Mainok, and Malari areas of the state
2,800 persons  from the targeted 6,000 persons in the town will be attended to during the flag off of direct distribution of relief materials in Maiduguri, he further stated.
The relief materials which were distributed to the displaced persons at Hajj camp in Maiduguri arrived in three truck loads.