Crocodile Which Terrorized Ugandan Village Eventually Captured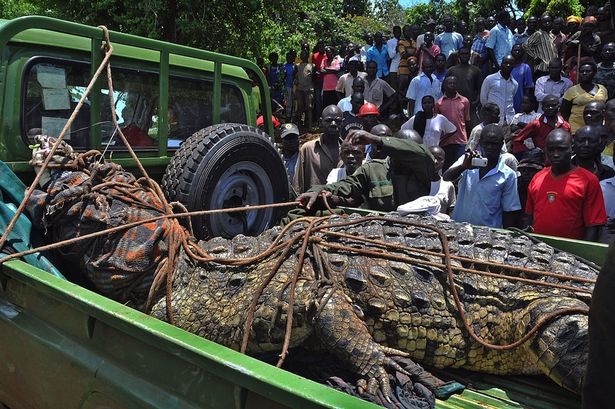 Estimated Reading Time: <1
This crocodile pictured above had been a terror to residents of a small Ugandan village called Kakira for sometime now. The sea animal weighs about one tonne and there are speculations it is about 80 years old
The crocodie recently killed four fishermen. Mirror online reports that the members of the village have stayed away from the shore of Lake Victoria recently for fear of the crocodile.
It took a 4 days hunt to capture the crocodile. Upon the capture, locals trooped out in their hundreds to see the terrorist before it was dragged into a truck.
Did someone just scream Eureka?