Jonathan Confirms NNPC Did Not Remit $10bn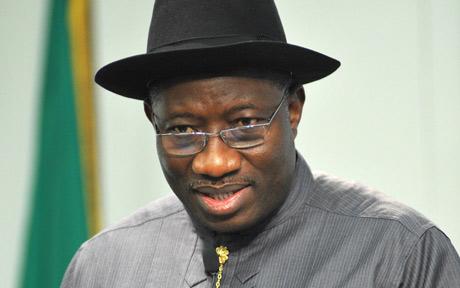 Estimated Reading Time: <1
The suspended Central Bank of Nigeria Governor, Mallam Sanusi Lamido Sanusi's claim that $20bn has not been remitted by the Nigerian National Petroleum Corporation (NNPC)  has been contested by Nigeria's President, Goodluck Jonathan.
Jonathan was speaking during an interactive session with the Nigerian community in Amsterdam, Holland. The President said he is aware of some misappropriations in the corporation as he confirmed that $10bn was not yet remitted and not $20bn as Sanusi claimed.
He promised that Government will properly address the situation as that was his reason for ordering a forensic audit of the NNPC. Jonathan insisted that there was no way $49.8bn will be missing from the country's finances as Sanusi stated originally before shooting himself in the foot when he  said the amount was $12bn and late claimed it was $20bn again.
The Boko Haram insurgency in the North was also talked about by the President. He stated that Nigeria lacked the security architecture to deal with the insurgency problem but assured Nigerians that terrorism will be well dealt with in the country.
Wondering what's happening to the Petroleum Industry Bill (PIB)?  Jonathan hinted the Nigerian Community that the National Assembly has assured him that the bill will go through the legislative process successfully. As soon as the lawmakers were done with the 2014 budget legislation, they would debate about the Petroleum Industry Bill, Jonathan assured.