'Subsidy No Longer Sustainable' Alison-Madueke Considers Total Removal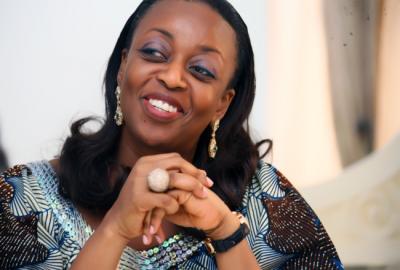 Estimated Reading Time: <1
Plans may have been concluded by the Federal Government of Nigeria to stop subsidizing the consumption of petroleum products in the country.
Last week, Finance Commissioners resolved that the subsidy of petroleum products be removed totally so as the increase the revenue for the various states government. READ HERE
In the same vein, Petroleum Resources Minister, Mrs. Diezani Alison-Madueke,Tuesday at the Nigerian Oil and Gas Conference in Abuja hinted that following increasingly dwindling revenue, the subsidy for petrol and kerosene will be removed.
According to the Minister, the subsidies being paid to the marketers by the Federal Government on imported Premium Motor Spirit and kerosene were no longer sustainable.
Alison-Madueke stressed that the negative impact of continued regulation of the downstream oil sector outweighed the positive impact.
Here's what the Minister said, "The continued regulation of the downstream sector has its positive and negative impacts on the economy. But the negative effect is more than the positive. The subsidy policy cannot be sustained any longer.
"This is because the subsidy payment is not benefiting the poor it is targeting; rather, it is benefiting the rich. The industry needs to move to next level by increasing revenue and curbing oil theft and pipeline vandalism.
"Without be labouring the point, we are all aware that the government has to deregulate the downstream sector. Continuing regulation, we all are aware, has negative effects. It is basically unsustainable, it discourages investment, and principally, it benefits the rich, not the masses in the society that we intend to reach in the first place.
"This means that deregulation is the only way in which capital investment can be encouraged. It can give employment opportunities. At the same time, we are all aware that in a democratic polity, there has to be a balance between different policies and directives of government and the needs and desires of the people of Nigeria at all times."
With the resolve by the states and Federal Government over the total removal of kerosene and Petrol subsidy, Nigerians will have to brace up.
It is however expected of the government not to take same actions it took in January 2012, without due recourse to the plight of the people. Nigerians ought to be carried along and understand policies of government as it concerns the every sector of the economy.