Why Group Wants Gusau To Tender Apology To President Jonathan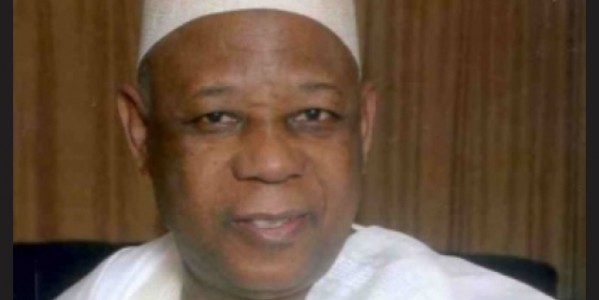 Nigeria's Minister of Defence, Mohammed Gusau has been asked to resign. This call was made on Sunday by  The Nigerian Security Watch Forum. The group wants Gusau to step aside as a result of his purported resignation last week and the allegation leveled against President Jonathan which indicated that the President begged Gusau not to resign. The group considers the story a deliberate plot by Gusau's men.
At the end of the group's crucial meeting over the weekend, the group's President, Abubakar Danbaki noted that the story of the minister's resignation and the alleged pleas from President Jonathan was put out to the media by Gusau's disciples  for an ulterior mtive.
"Without mincing words, the purpose of the sponsored story was to influence and possibly force the President into making a decision between Gusau, the Chief of Defence Staff and the three Service Chiefs.

"This in our view our view was a cheap blackmail that obviously back fired and fell flat on its surface owing to the fact that as watchers and keen observers of the security sector, we know as a matter of fact that General Gusau wants the CDS and the Service Chiefs to report directly to him.

"Gusau wants to control all the security apparatus including the office of the National Security Adviser without an enabling legislation. The question is to what level of control does he want and to what extent? Is it to award contracts or to determine military postings? We know as a fact that when General Abdulrhaman Danbazu was the Chief of Army Staff, nobody asked to vet his appointments. Why then must General Gusau want to vet the appointments made by the Chief of Army Staff, when he has been fair and just in his appointments?"
The Forum believes General Gusau was desperate about taking total control of the Nigerian Army so as to influence key appointments in favour of certain states.
"The appointment of the Chief of Army Staff is strictly based on competence and if it wasn't, the National Assembly would have rejected it. The truth is General Guasu did not resign but only wrote to the President reporting the Chief of Defence Staff and the Service Chiefs of refusing to report to him which is contrary to the Armed Forces law and the National Defence Policy.

"The Armed forces Act of 1993 as amended in the 1999 Constitution clearly states that the Chief of Defence Staff shall subject to the general direction of the President and of the National Assembly, be vested with the day to day command and general superintendence of the Armed Forces.

"And the National Defence Policy equally states the organisation of the Ministry of Defence in relation to political control. For instance, the Minister of Defence is the political head of the Ministry of Defence which is composed of the civil and military components. He has two principal advisers: The Principal Secretary, who is a career Civil Servant and the Chief of Defence Staff.

"Acting through the CDS, the Minister of Defence formulates and implements the Defence policy and provides policy direction for the Armed Forces and participates in government's wider policy making process. This is the law until and unless the National Assembly effects an amendment.

"What we find insulting is the story that President Jonathan drove to Gusau's house to beg him. Why is General Gusau painting himself as indispensable? What an insult on the office and person of Mr. President. General Gusau must apologize to President Jonathan for this insult.'