Godswill Akpabio To Disengage Civil Servants With Health Challenges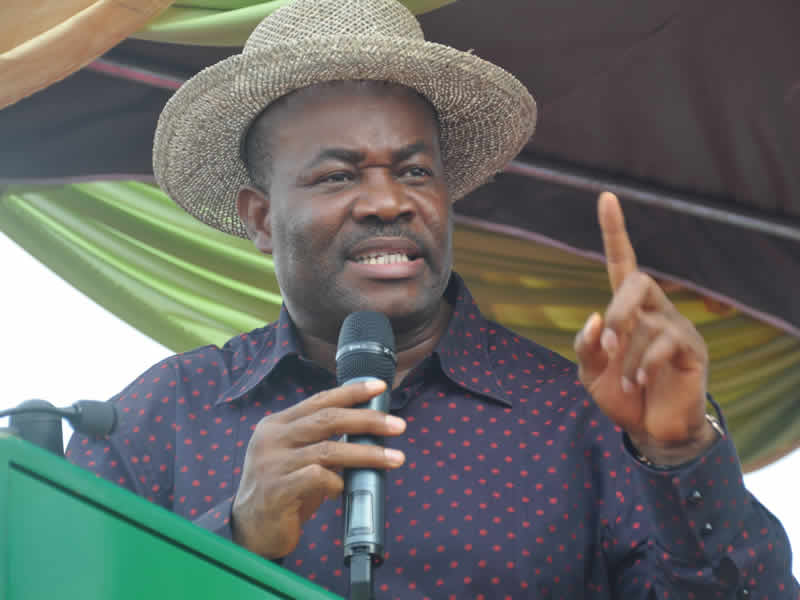 Estimated Reading Time: <1
NAN
The Akwa Ibom Government says it will disengage all civil servants who have serious health challenges as part of measures to boost productivity.
The Permanent Secretary in state's Hospital Management Board, Mrs Ekereobong Akpan, made the disclosure in Uyo on Thursday at the meeting of permanent secretaries in the state.
She said that the state government would set up a medical board to examine and determine the productivity level or otherwise of some seriously ill civil servants.
Akpan said that while government sympathised with such ailing officers, it would be in the best interest of the affected civil servants to determine their fitness to continue in service.
She said that at the end of the exercise, the medical board would recommend the retirement of such sick civil servants.
"The plan to retire those incapacitated due to serious health challenges is to enable them take time off and access full medical treatment," she said.
The permanent secretary said the board would organise about five medical revival campaigns this year where medical assistance would be given to workers with health challenges.
Akpan said that government would also provide adequate manpower in hospitals through the recruitment and proper deployment of available hands.
"We will also carry out regular management workshops and professional training for medical superintendents and other medical staff and intervene in other health programmes as the need arises," she said.
In his remarks, the state Head of Service, Mrs Cecilia Udoessien, commended Gov. Godswill Akpabio for approving the recruitment of fresh hands into the service.
Udoessien said the gesture would go a long way to close the manpower gap created in the service through retirements.