Fulham Confirms Sack Of Meulensteen, Wilkins and Curbishley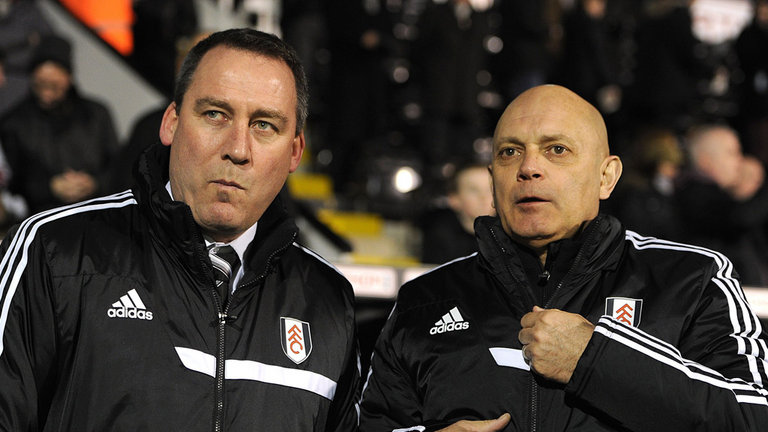 Premier League side, Fulham has confirmed the sack of Rene Meulensteen, Ray Wilkins and Alan Curbishley.
Tomas Oral and Werner Leuthard have also been announced as the  first team coach and conditioning coach, respectively.
Felix Magath was appointed as manager last week and that prompted a lot of media brouhaha about the future of Meulensteen, Wilkins and Curbishley
Rene Meulensteen replaced Martin Jol just about three months ago but has now been relieved off his duties alongside technical director, Curbishley and assistant head coach, Wilkins.
"Fulham have officially announced the appointments of Tomas Oral as first-team coach and Werner Leuthard as conditioning coach, both reporting to new first-team manager Felix Magath, effective immediately.

"The club simultaneously made the formal announcement that Rene Meulensteen, Alan Curbishley, Ray Wilkins, Mick Priest and Jonathan Hill have departed Fulham. Terms of the parting are complete and confidential," a club statement from Fulham read.
Fulham chairman, Shahid Khan in a statement also thanked the departing staff just as he welcomed the new manager too:
"I'm very grateful to Rene, Alan and Ray, as well as Mick and Jonathan, for their commitment to Fulham. Their efforts were admirable and appreciated, and I wish them the best.

"Felix has come to Fulham with purpose and exceptional confidence, and I know he's extremely pleased to have Tomas Oral and Werner Leuthard join him for the mission ahead."