President Jonathan Mourns With Family Of Late Balat Over Sudden Demise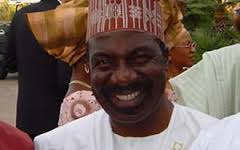 The news of the sudden death of Senator Isaiah Balat, the Special Adviser (Special Duties) to Vice President Namadi Sambo who passed on at the age of 62 has been received with immense shock by President Goodluck Jonathan.
The President mourns with Senator Balat's wife, children and relatives, the good people of Kaduna State and the late Balat's supporters.
The President also sent his condolences to the Vice President, his staff and all who worked with Senator Balat at the Presidential Villa.
The President prayed that God will receive the soul of Senator Balat who had worked at the Presidential Villa over the past three years and grant him eternal rest.