Nigerian Student To Consider Hunger Strike If Polish Varsity Does Not Refund Him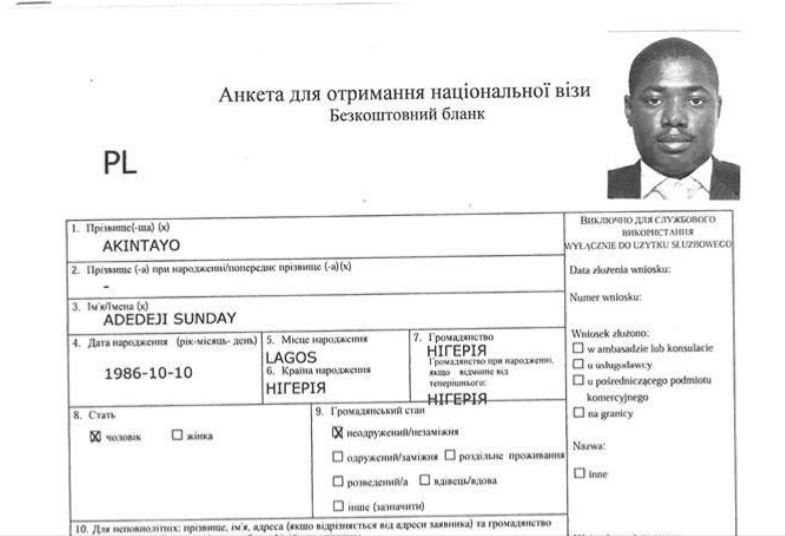 Estimated Reading Time: <1
An aggrieved Nigerian Student in Lithuania, Adedeji Sunday Akintayo has in a letter dated 28th of January, 2014 threatened to go on hunger strike until Polish University, Akademia Polonia pay him the amount he claims they own him. The frustrated Nigerian was in May 2013, talked into applying for admission in Akademia Polonia University Poland by a certain Bogdan Kovaliuk  who claimed to be the Dean of the Foreign student department in the aforementioned university. This transpired at the office of Foreign Student Department of Ternopil National Technical University, Ukraine. Bodgan had told Adedeji that his daughter, Olga Kovaliuk was a recruiting and marketing manager at the school and would help him gain admission into the institution.
By the 4th of June, 2o13 had commenced the admission process with Olga who had sent him the application and agreement forms which he duly signed and sent back to her. She asked him to pay 3000Euros as tuition fee for a year which he agreed to.
Things took a different twist when seven days later, Adedeji received a call from Olga informing him that the Rector had insisted that tuition fees for two sessions be paid at once; this is against the requirements of the institution. Despite initial reluctance, Adedeji paid 6550 Euros into Akademia Polonia University's account on the 26th of June. This fee was to cover for the two years tuition fee plus admission fee. As expected, Deji applied for Polish Student visa in Lyiv, Ukraine but was denied twice on the basis that there was little or no conviction he was going to truly study in Poland.
As a result of the visa denial, the Nigerian student penned a letter of appeal asking the management of Akademia Polonia University to refund his 6550 Euros. The refund has not been made till date and the aggrieved Nigerian has made calls to the school since then.
After a while, Adedeji gained admission into another University, this time in Lithuania and visa was granted. He later travelled to Poland so as to have a one-on-one chat with the management of the Polish University but has instead being in a one-on-one situation woth humiliation and trauma
In his letter of appeal to all whom it may concern, Adedeji Akintayo claims he has got no money to cater for his basic needs and has been treated unduly because he is black. He has also threatened to go on hunger strike if he does not get a refund from Akademoa Polonia University as he regrets ever doing business with them.
We have got some screen shots of evidences provided by the complainant to back his ckaim below