Michael Essien Joins AC Milan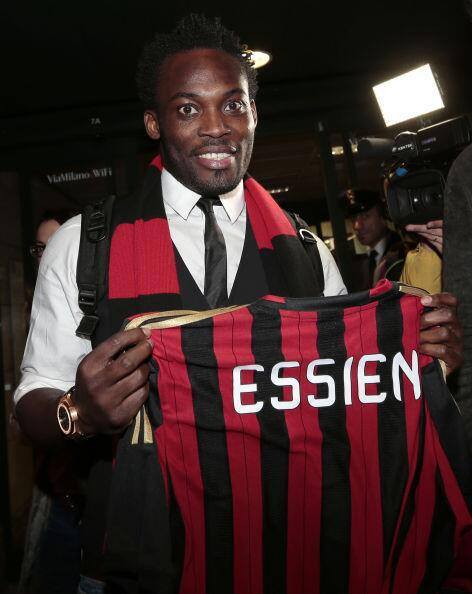 Estimated Reading Time: <1
Chelsea Legend, Michael Essien popularly known in London as 'Bison' has left his premier league side, Chelsea to join Italian giants, AC Milan
He leaves England after eight-and-a-half years in which he won two premier league titles, four FA Cups, One League cup and of course, the Champions League.
Chelsea Manager, Jose Mourinho who Essien fondly referred to as 'Daddy' had this to say about his departure:
'To show Michael respect is to not stop him going. We would have been happy had he stayed because he is fantastic player for the team, but he's given everything for the club and a great chance arrived for his future.

'I know he can continue to play at a high level and I wish him success and happiness in Italy and at the World Cup in Brazil.'
On his part, Essien has revealed why he joined AC Milan
'I'm happy to be here. I joined Milan because of Seedorf. I spoke with him two days ago. Seedorf is a great man and I hope that he will also become a great manager. l will do my best for AC Milan'
Michael Essien joined Chelsea from Lyon in the summer of 2005. He will be unveiled to AC Milan fans tomorrow.