Maradona Attacks Pele Again, Criticizes The Awarding Of An Honorary Ballon d'Or To The Brazilian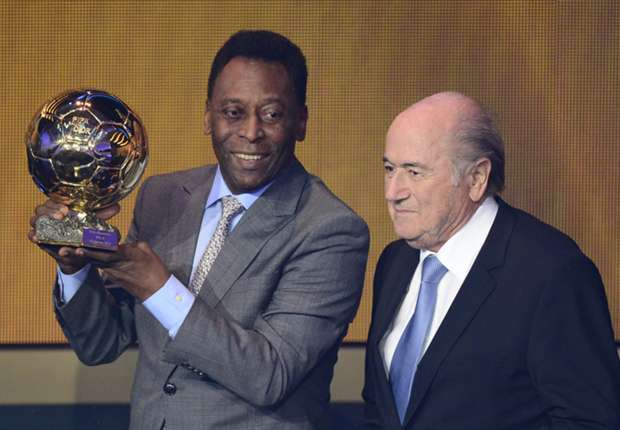 Estimated Reading Time: <1
Brazilian football legend, Pele was recently awarded a honorary Ballon d'Or award and one man who is unhappy about that decision is Argentinian Legend, Diego Amando Maradona. Maradona continues to insist Pele is inferior to him.
Speaking to reporters, Maradona went ballistic with wirds:
"How can people say Pele received the Ballon d'Or before me? I received the Golden Ball for services to football from France Football in 1996," 

"So to make out as if Pele is the first one to receive the award before me is a huge mistake.

"For me, Pele will always remain second best in football when compared to Maradona. Look at it this way, in his own country, Brazil, Pele is the second best sportsman after former Formula One racer Ayrton Senna.

"Pele will always be second, be it in international football or in Brazilian sports. The sad thing is that he is second best and he will continue to stay in that position.

"While presenting this year's Ballon d'Or to Cristiano Ronaldo, Pele uttered his name as 'Cristiano Leonardo'. This just shows where he belongs."
Maradona was the skipper of the Argentine side that lifted the 1986 FIFA World Cup. He also won league titles in Spain (Barcelona), Italy (Napoli) and Argentina (Boca Juniors)
Pele on his own, has won three World Cups (a World record) and netted so many goals in his career.
Who do you think was a better player?