Fuel Subsidy Scam: Special Fraud Unit Of The Nigerian Police Recovered N6.5bn In 2013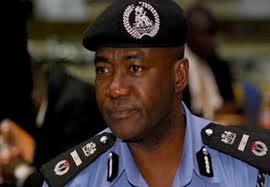 Estimated Reading Time: <1
NAN
The Special Fraud Unit (SFU) of the Nigerian Police on Monday said it recovered N6.5 billion from the suspected fraudsters with substantial amount from fuel subsidy scam.
The Commissioner of Police, SFU, Tunde Ogunshakin, told newsmen in Lagos that the money was recovered from 1,142 reported cases between January and December 2013.
He announced that the unit also recovered 13 exotic cars in some of the suspected fraudsters' hideout scattered across the country.
"Out of the 1,142 cases, we have about 600 cases undergoing prosecution. The unit recorded four convictions in five judgments,'' Ogunshakin said.
Ogunshakin noted that the judicial system in Nigeria made it cumbersome for fraud and corruption cases to be prosecuted.
He explained that the cases of criminal diversion of subsidy funds against 11 major oil marketers were referred to the unit by the Federal Government for investigation and prosecution.
"A good number of those indicted have been arraigned at the Federal High Court, Ikoyi, while investigations on other cases are ongoing.
"Our challenge in this guise is that most cases related to subsidy are crimes committed outside the shores of Nigeria, hence it requires international contact and investigation to conclude most of the cases.
"Our experience on bank fraud cases reveal the insiders' factor in the crime and it is the most delicate and slippery part of investigation of bank frauds.
"Huge funds are lost to bank fraud, 80 per cent of which are conceived and perpetrated by top executives of the banks in collaboration with outsiders.
"In order to conceal the frauds, executives deliberately manipulate records to deceive inspectors, internal and external supervisors and investigators.''