Brazil 2014 World Cup Draws Over, See Who Faces Who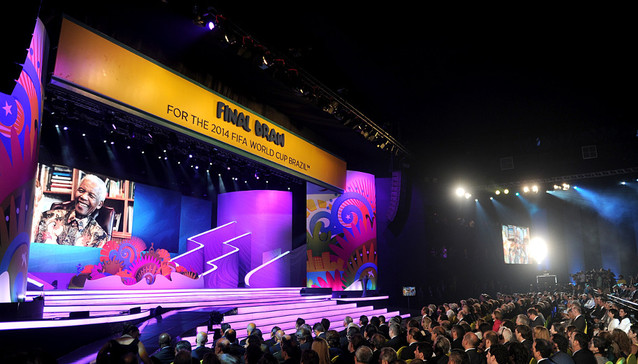 The draws for next year's Brazil 2014 World cup went down this evening and the table looks just this way:
Let's start from Group H and move down to Group A
Group H:
Belgium, Algeria, Russia and Korea
Group G:
Germany, Ghana, Portugal and USA. Yoh!!!
Group F:
Argentina, Bosnia, Iran, Nigeria
Group E:
Switzerland, Ecuador, France and Honduras
Group D:
Italy, England, Costa Rica and Uruguay
Group C:
Colombia, Greece, Ivory Coast and Japan
Group B:
Spain, Netherlands, Chile and Australia. Yoh!!
Group A:
Brazil, Croatia, Mexico and Cameroon. Brazil will play Croatia in the opener.