FG Releases Fresh N30bn for Niger Delta Amnesty Programme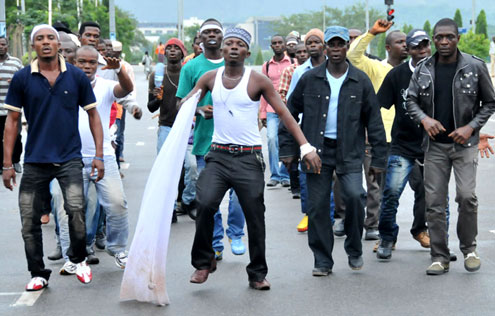 The federal government has released an additional sum of N30bn aimed at stepping up the amnesty programme in the Niger Delta region.
This was made known in a statement issued on Saturday by Laolu Akande, the senior special assistant to the vice president on media and publicity.
It said the additional funding is to help sustain the new understanding between the federal government and the oil producing communities in the region.
The statement also indicated that the fund will help in "the rehabilitation and reintegration of the ex-militants".
It also noted that the government plans to release another N5bn at a later date.
"Currently the amnesty office has now paid up all ex-militants backlog of their stipends up to the end of 2016," he said.
"The release of the additional funds is coming after presidential level interactive engagements in the Niger Delta, where the Buhari administration has enunciated a new vision for the oil-producing areas based on the presentation made by the pan Niger Delta forum (PANDEF) to the president when he received leaders and stakeholders from the region last November.
"Subsequently, the president asked his deputy, Vice President Yemi Osinbajo to embark on a tour of the region that saw him visiting several oil-producing States in the country.
"Besides the monthly payment of about N65, 000 to N66,000 to the ex-militants, the funds would also go to the provision of reintegration activities under the amnesty programme including payment of tuition fees for beneficiaries from Niger Delta who are in post-secondary institutions at home and abroad, payment of in-training & hazard allowances and vocational training costs.
Akande further said that there are also empowerment schemes and self-help/self-employment support funds "including provision of needed equipments by the amnesty office".
"Equally, the funds would also support the training of pilots, aviation engineers, technicians, and motor vehicles mechanics from the oil-producing communities," he added.
The statement reassured the Niger Delta communities of President Buhari's "unalloyed commitment to a faithful implementation of its promises made during the visits to different oil-producing communities".