Breaking: Lagos Senators Kick Against Approved 3% VAT Deduction For Northeast Devt. Says Lagos Needs Support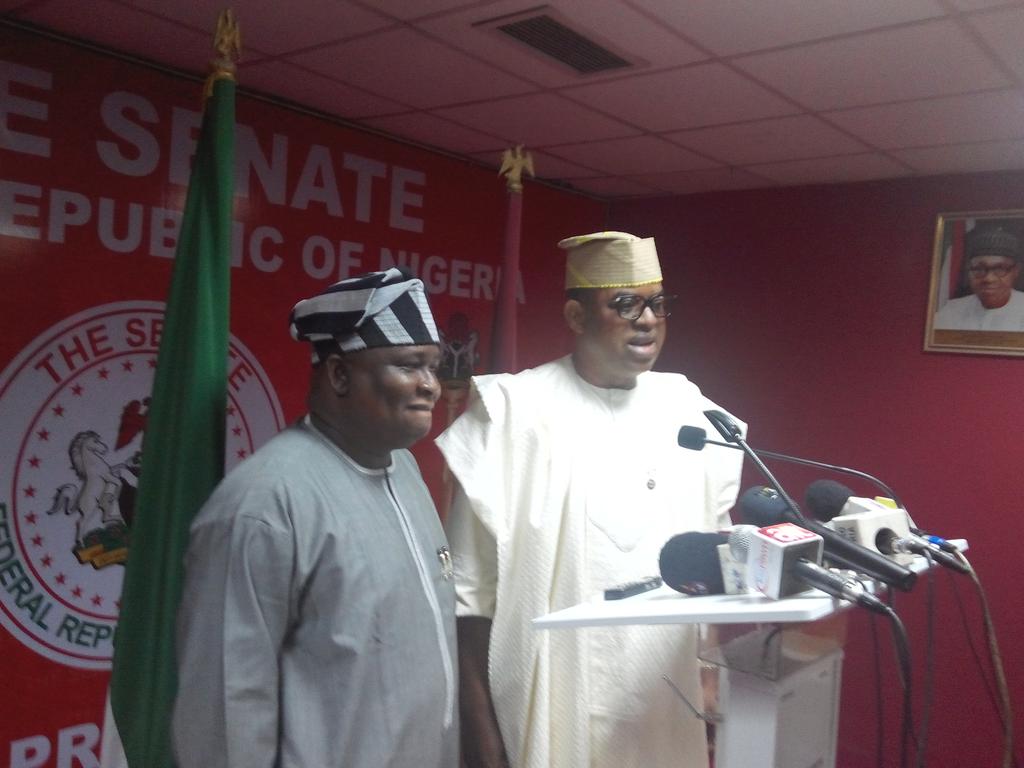 Lagos State Senators kick over approved 3% VAT deduction for Northeast Devt. Commission by the Nigerian Senate to rebuild the region..
According to the Senators, 1% should be appropriated for Lagos state Development as well to assist the state they claim is also in need..
The lawmakers Say Lagos needs support and the Senators from Lagos are addressing newsmen at the National Assembly Press Corp as at the time of filling this report, more details to follow.
Nigerian Senate had only last week  approved the allocation of three per cent of Value Added Tax (VAT) accruable to the Federal Government in the next 10 years for the rebuilding of the North-East.
This was sequel to the adoption of the recommendation of the Ad hoc Committee on North-East Development Commission Bill, which also proposed that the commission be domiciled in Borno.
It would be recalled that in June when the Bill came for third reading, the two issues of allocation and headquarters of the commission stalled its consideration.
The Committee on Special Duties had proposed that the commission's headquarters be located in Abuja but Sen. Ali Wakil insisted that it should be sited in Bauchi.