We Were Shocked When Ekweremadu Was Elected Deputy Senate President Says APC Chairman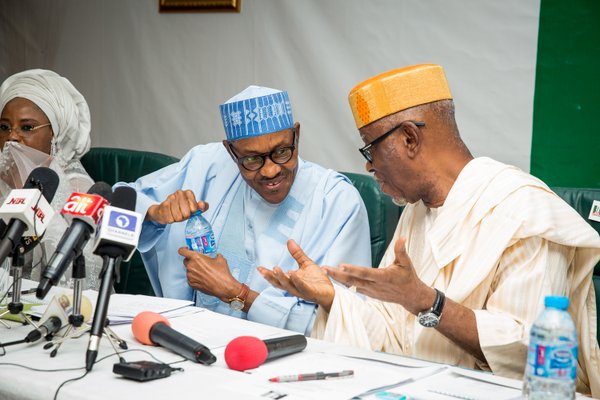 The chairman of the All Progressives Congress (APC), John Odigie-Oyegun, has revealed that it is difficult to accept the emergence of a Peoples Democratic Party (PDP) member – Ike Ekweremadu as the Deputy Senate President.
He said "Saraki is a member of the APC, much as the main line of the party would have wished a different result and a different scenario but we all find it very, very difficult to accept the emergence of a PDP person as his deputy."
The APC chairman said the party was shocked when Ekweremadu was elected as the Deputy Senate President.
Odigie-Oyegun also cleared the air on reports that the Buhari-led administration is investigating the source of PDP's campaign funds.
He said "We are not investigating PDP campaign funds. We are investigating records as to how public funds were hijacked for illegal purposes which were not budgeted for by the National Assembly.
"Nobody in business who contributed a lot of money has been dragged to any tribunal because he gave PDP funds. Public funds, public resources, money that belongs to you, me and the people of this country were stolen and diverted.
"Crude oil was being illegally sold to fund the campaigns and other political activities. Not just the campaigns, people just shared money and pocketed."
Adding that "Anybody who steals from the treasury either to fund campaign, or to put in his pocket or to buy an estate in every part of the world would be asked questions. It must not be allowed.
"Nobody must be allowed to get away with that. It is not the same with campaign funding. We are not investigating PDP campaign funds."
The Deputy Senate President, Ike Ekweremadu, petitioned the European Union, US Congress, and other foreign missions regarding his trial for allegedly forging the Senate standing rules.