Nigerian Labour Congress Blasts Okupe Over Call For Mass Sack of Civil Servants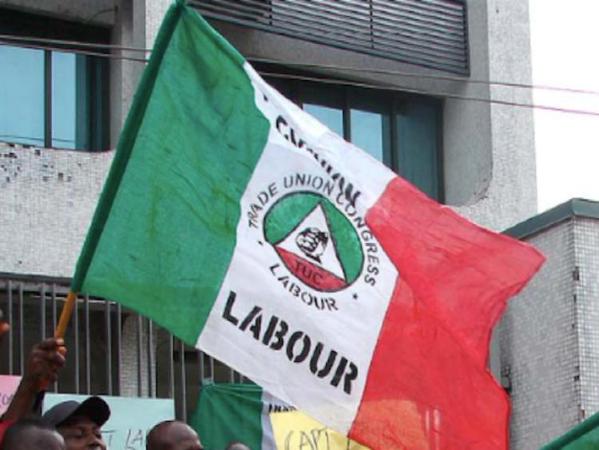 The Nigeria Labour Congress, NLC, on Tuesday, chided the former Senior Special Assistant to ex-President Goodluck Jonathan on Public Affairs, Doyin Okupe, over a statement credited to him that governors should sack civil servants to resolve the irregular salaries payment crisis, describing the call as "absurd".
In a statement, factional NLC President, Ayuba Wabba, said Okupe's argument that the governors should sack their workers because "virtually all state governments in the country have over-bloated civil service" was "jaundiced".
Okupe had cited the example of Ogun State, which he claimed was receiving N2 billion monthly from the federation account between 2008 and 2009, but was paying out about N1.8 billion as staff salaries, wages and overhead costs to civil servants during the period.
The former presidential spokesperson said a situation where 10 per cent of the population was consuming 90 per cent of the wealth of the state was "an obvious socio-economic absurdity and incongruity".
But in a swift reaction, Wabba dismissed Okupe's figures as "political statistics" that are neither good for his health nor the health of those with whom he seeks to impress.
The NLC president said since he believed in the equitable distribution of the nation's wealth, he would not subscribe to an arrangement where 10 per cent corner 90 per cent of a state's the resources.
Wabba urged Okupe to conduct a forensic audit of Ogun state's pay to civil servants, contractors and politicians as well as the cost of running government houses. According to Wabba, for the NLC staff salaries and allowances were not the reason(s) the economy of the states were in shambles, pointing out that the Congress believed serial corruption in the states was responsible.
Apart from the states' failure to save for the rainy day, high cost of governance through hiring of aides on high salaries, unlawful and unacceptable severance packages for ex-governors and their deputies, cost of political expediency, failure to invest, were to blame.
He said during difficult economic moments like what Nigeria is facing, what is needed are measures to stimulate the economy, rather than those to deepen the people's misery and further weaken the economy.
"It is not a favour when the state employs its citizenry. It is merely doing its duty as prescribed by the Constitution," Wabba said.
He said it was in consideration of this point that President Muhammadu Buhari gave bail-out funds to the state governors to help them pay salaries and pensions.
The NLC President, however, expressed shock that rather than call for the sanction of governors who failed to properly utilise their bail-out funds, and creating misery to the people as well as overheating the polity, Okupe would be calling for the "blood of hapless civil servants".