Former Petroleum Minister, Madueke Says "Buhari Was Accused Of N2.8 bln Scam As Oil Minister"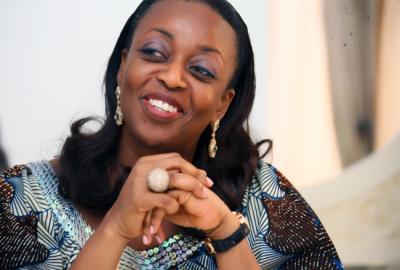 Former Oil minister, Diezani Madueke who is currently undergoing successful treatment for cancer in the United Kingdom has stated that Nigeria has a well recorded history of vilifying its oil ministers.
In an interview with Dele Momodu's Boss Newspaper, Madueke said even President Muhammad Buhari as an oil minister (1976-1978) under then head of state, General Olusegun Obasanjo was accused of N2.8 billion fraud when same amount disappeared from the Nigerian National Petroleum Corpration's (NNPC) Midlands Bank account in the UK.
She added, "Till this day no one has been able to prove that the then Major General stole a kobo."
She also named other former ministers who have been vilified to include Prof. Tam David West.
Madueke declared that the allegations of corruption against her are false, insisting that as a technocrat with sufficient experience at Shell, she was used to keeping proper accounts.
She insinuated that during her time as an oil boss she knew she stepped on some powerful toes both home and abroad just to ensure that Nigerians got the best deal.