PDP Says Fielding Jonathan For Election Was An Error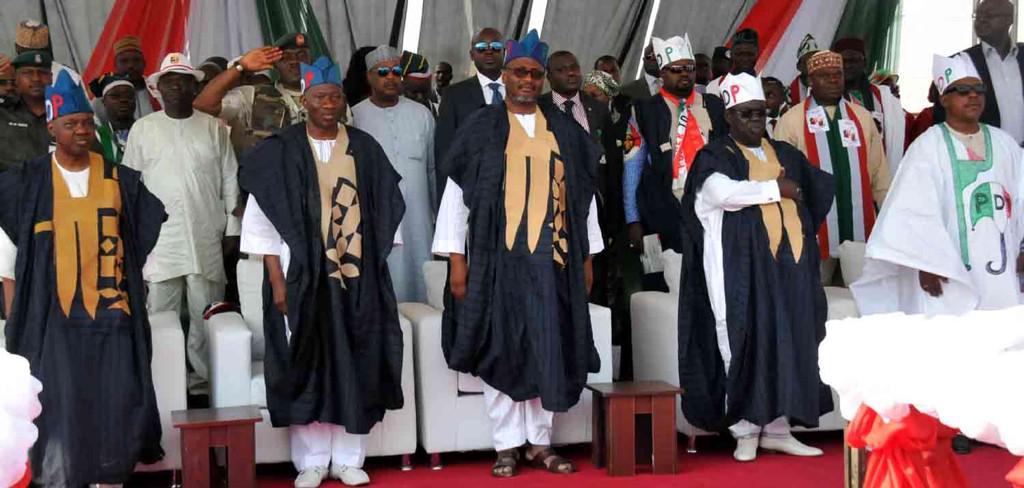 The Peoples Democratic Party (PDP) on Tuesday admitted that presenting former President Goodluck Jonathan as its sole candidate for the May 29 presidential election was an error.
Addressing journalists at a media parley in Abuja, the Chairman of the party's National Conference Organising Committee, Chief Raymond Dokpesi, said the PDP ought to have stuck to its zoning arrangement, adding that the fundamental mistake the party made was the breach of its power shift pact in 2011.
He said when President Umaru Musa Ya'Adua died in office, the party should have allowed somebody from the North to complete his tenure, instead of settling for Jonathan from the South as its presidential candidate in 2011.
Dokpesi also argued that when it was expected that the party would field a northern candidate for the March 2015 election, but party leaders unanimously adopted Jonathan as the sole presidential candidate, a decision he said led to the party's defeat at the elections.
He also explained that the party, in the build up to the last general election, failed to uphold internal democracy, adding that there was impunity, imposition of candidates, breach of the zoning arrangement, and the absence of a level playing field for members.
"Make no mistake, the PDP is aware that there were errors made along the way. We admit that at certain times in our past, mistakes have been made; we did not meet the expectations of Nigerians.
"We tender an apology. But the past is exactly what it is. We call on all party faithful, supporters and sympathisers to partner us going forward.
"You asked about the mistakes the party made, the Ekweremadu report is very explicit on that. It acknowledged the fact that the party made a lot of strides during the last 16 years, but also there was no internal democracy; there was impunity within the party; there was no level playing field for members of the party.
"The zoning principles of the party were abandoned and a gamut of all other issues which will come up during the conference. And for all these and for the people who have been offended, for people whose toes were stepped upon, we tender an unreserved apology.