NNPC Top Management To Be Sacked By Muhammadu Buhari, Accounts Probed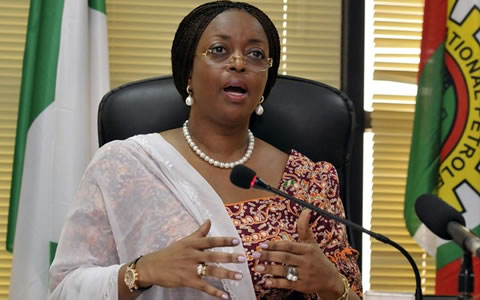 Estimated Reading Time: <1
Incoming Muhammadu Buhari administration will replace the top management of the Nigerian National Petroleum Corporation (NNPC), Reuters news agency reported yesterday.
It will also review the accounts of the oil company to restore credibility, Reuters said, quoting sources within Buhari's party, the All Progressives Congress (APC).
It said the new government will submit a bill to break the NNPC into four entities, as already prescribed in the latest PIB draft.
One APC source told Reuters that the Bill "will also, crucially, remove the oil minister from the NNPC's board of directors to curb political interference."
Others said more generally that the minister's current powers would be heavily trimmed.
Oil and gas will have separate companies for upstream, with a third covering pipelines and refining, while a fourth will be an inspectorate.
The proposal could be submitted to parliament in the first quarter of next year, one parliamentary APC source said.
The NNPC Management is made up of Group Managing Director Dr. Joseph T. Dawha; Group Executive Director, Finance & Accounts Mr. Bernard O.N. Otti; Group Executive Director, Corporate Services Dr. Dan Efebo, and Member, Alhaji Abdullahi Bukar, who make up the Board.
The Board is chaired by petroleum minister Mrs. Diezani Alison-Madueke and members are Mr. Danladi Wadzani, Prof. Olusegun Okunnu; Mr. Danladi Kifasi, Mr. Steven Oronsaye, and Mr. Ikechukwu Oguine, Coordinator, Legal Services/Secretary to the Corporation.
Reuters said oil firms keen to know how the new government plans to tax them could be waiting for a long time as the President-elect makes ending corruption and reforming the opaque national oil company his most urgent sector priority.
Four party sources in the APC told Reuters the issue of fiscal terms, seen as crucial by the industry, will have to wait on current thinking about oil and gas policies in Nigeria.
Crude output has stagnated close to 2 million barrels per day over the past few years, owing partly to underinvestment.
"We need to address the structural issues and leave the fiscal for now," Senator Bukola Saraki, told Reuters.
"A more transparent NNPC) is needed with reasonable accounting," he said.
Buhari owes his March 28 victory against incumbent Goodluck Jonathan partly to a perception that Jonathan allowed corruption to get out of control — especially in the oil sector.
A string of multibillion dollar oil corruption scandals tainted the NNPC and other bodies that handle energy.
By contrast, Buhari was seen as one of the few Nigerian leaders to have cracked down on corruption during his military rule in 1983-1985. Many Nigerians hope he will again, Reuters said.
APC leader Bola Tinubu, whose support was instrumental in Buhari's victory and wields huge influence, told Reuters a transitional committee would be set up.
"No way will we discuss that now," he said.
PIB re-drafted
Jonathan's administration re-drafted a Petroleum Industry Bill (PIB) in 2012 that had been in the works for a decade.
The PIB was meant to change everything from fiscal terms to overhauling the NNPC, environmental rules and revenue sharing, but its other details caused disputes amongst lawmakers.
Yet the main thing the oil companies were worried about was tax. The bill proposes 20 percent tax on offshore projects and 50 percent for onshore. Shell, Exxon and other majors had all complained publicly that the terms were unfair, given the risk associated with operating in Nigeria.
Uncertainty over the fiscal terms of the bill have been holding back billions of dollars of investment, especially into capital-intensive deepwater offshore, leading some to propose the bill be broken up into several pieces and debated separately.
"It doesn't need to be an omnibus, you can take things piecemeal," one APC source said.
The average Nigerian benefits little from the country's huge energy resources while politicians wear gold watches and build monster homes in the capital Abuja, Reuters said.
World Bank support for NNPC probe
The World Bank reportedly supports Mr Mohammadu Buhari to probe the NNPC.
Speaking during a video conferencing from Washington to journalists from across Africa on the release of the bank's analysis of issues shaping Africa titled 'Africa's Pulse', top officials of the bank said looking into financial record of the country, especially into allegation of corruption at the NNPC, would check impunity and build public institutions in the future.
Answering questions from journalists, World Bank's Chief Economist for Africa, Mr. Francisco Ferreira said, "One norm that has to change is the norm of impunity. I am from Brazil myself. So, I am also used to a country where people could be corrupt and escape justice. That keeps the people to keep doing it.
"So the current stand of the government-elect to look into what happened in the past hopefully will have consequences for the future.
Meanwhile, the African Centre for Leadership, Strategy and Development (Centre LSD) yesterday called on the incoming government to redirect its subsidy towards the production of petroleum products and petrochemical complexes which would see local companies refining petroleum instead of a subsidy on the consumption of the products.
Briefing newsmen yesterday in Abuja, Monday Osasah of the centre said "instead of continually importing fuel it should be used to build more refineries. Government should lay emphasis on how local refineries would work. The money used on turn around maintenance alone is enough to build local refineries."
He said the removal of fuel subsidy is expected to save government about US$6 billion per annum.
Yar'adua's plan for oil sector
President Umaru Yar'adua, on coming to power announced that the NNPC would be scrapped while the oil sector was to be completely overhauled.
The plan was for the restructuring and unbundling to be complete by February 2008.
But with Yar'adua's death the plan to reform the oil sector never materialised. The NNPC remained unbundled while the PIB billed filibustered in the National Assembly.
Diezani takes charge
With time the Petroleum minister's grip on the NNPC continued to grow phenomenally. Nothing typifies her enormous powers more than the rate at which NNPC bosses were appointed and removed unceremoniously. Unlike during the time of her predecessors, no state minister was appointed for the petroleum ministry since she came on board.
Within a span of four years, the corporation has had five Group Managing Directors.
Dr Mohammed Sanusi Barkindo was GMD when Minister of Petroleum Resources Diezani Alison-Madueke took over in April 2010. He was sacked the same month.
Barkindo was replaced by Mallam Shehu Ladan who had earlier been retired in April 2009 from the NNPC. Ladan got his exit letter about seven weeks after resumption as GMD.
Austen Oniwon was appointed to replace Shehu Ladan in May 2010. Oniwon remained in office even after attaining his retirement age. Eventually, he was sacked two years later and replaced by Engineer Andrew Yakubu in June 2012.
Yakubu was also sacked in August 2014 and replaced by the current holder of the office Dr Joseph Thlama Dawha.