Boko Haram Strikes Again, Razes & Captures Borno Town Of Askira Uba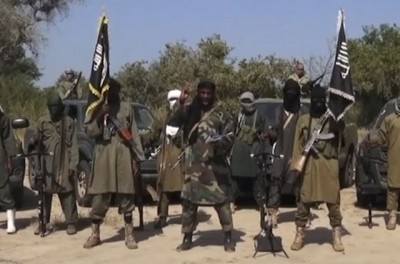 by Musa Abdullahi
Hundreds of Boko Haram militants stormed the town of Askira Uba in northeast Nigeria, burning homes and public buildings, as attacks continued despite a regional campaign against the Islamist rebels and the pledge by Nigeria's military to launch a full scale war against the insurgents.
Witnesses said residents able to flee the town in Borno state left in droves, with only the sick and elderly remaining behind through the insurgents' rampage..
The attacked happened less than a day after the Nigerian military regained Monguno, the only town previously under the control of the sect.
"They attacked the town in the night and burnt down the emir's palace," the source, who didn't want to be named, said. "Most of the villagers ran away into the bush, so there was really no casualty."
Boko Haram launched an audacious attack on Maiduguri, capital of Borno state, and Monguno, also in the state, on January 25.
While troops succeeded in repelling the Maiduguri raid, Monguno fell the following day.
"We don't know their fate in the hands of Boko Haram," said a guard at the palace of the local chief, requesting anonymity.
The attack began at about 7:30 pm (1830 GMT) Monday and the extremists "burnt most of the homes in town", he added.
Another resident who fled, Aliyu Abdullahi, gave similar details but said Monday's attack was preceded by a similar raid on Sunday, when the insurgents torched the local emir's palace.
"When they burnt the palace of the emir on Sunday we thought they were done only for them to come back last night and set the town on fire," said Abdullahi who fled to the nearby town of Mubi, which was recently liberated from rebel control.
Abdullahi said residents in Askira Uba tried to call for help from troops based in the town of Chibok 25 kilometres (16 miles) away but that soldiers "refused to deploy".
On Monday, troops flushed out the insurgents from the town, which meant at the time that no part of the state was under the sect's grip.