Nobody can compete with me – Grammy-winning singer, Tems declares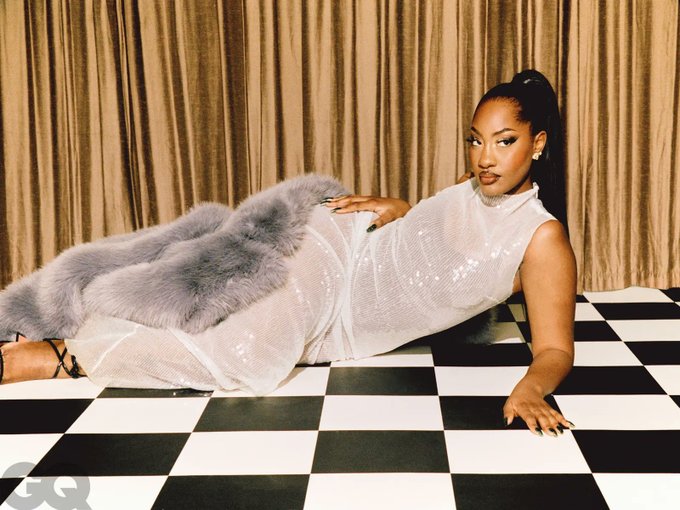 Grammy-winning sensation, Temilade Openiyi, known to the world as Tems, has candidly shared her perspective on competition in the music industry. The talented artist, an Oscar-nominated gem, recently graced the airwaves with her insights during an interview with Hot 97 FM in New York.
In her articulate and unapologetic manner, Tems made it abundantly clear that her only competition resides within herself. She firmly asserted that, musically, there is no peer who can rival her. With an air of self-assured originality, she has transcended comparisons with her contemporaries.
In her own words, she expressed, "I'm competitive within myself, but I'm not in competition with other artists. Nobody can compete with me." Her unique authenticity and deeply personal approach to music form the foundation of her perspective.
Tems delved into her creative journey, shedding light on the profound origins of her music.
She shared, "My music is for people who can relate to it. My music is an extension of myself. It's my creative outlet. I started making music because I didn't have friends. I had something to express, something to say, but no one to share it with. So, I turned to songwriting and recorded my thoughts on my phone. I did this for years."
Music, for Tems, is a means of self-expression, a conduit for her thoughts and emotions. She emphasized that her primary goal was to release her music, irrespective of its reception or commercial success.
Her art is a form of connection with those who resonate with her experiences and emotions. She beautifully summed it up: "Music is my outlet. Whether it reaches an audience or not, I must put it out. Its reception is not my concern; I release it for those who can relate and share similar journeys."
Tems concluded the interview by reflecting on her remarkable journey, expressing her astonishment at the accolades she has garnered. Her humble beginnings, driven by a pure love for singing and storytelling, have led her to extraordinary heights. She underscored that, ultimately, her passion for music remains her driving force.