Exchange rate opens week at N1,210/$1 on parallel market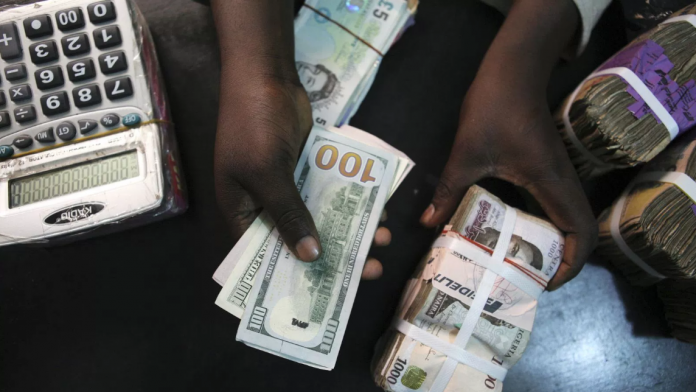 At the dawn of the trading week, the Naira-to-Dollar exchange rate unveiled itself on P2P platforms at a rate of N1,200 per US dollar. Yet, this seemingly static surface concealed a world in flux, where traders grappled with relentless demands while the supply dwindled.
As the clock ticked towards noon, the market's dynamics began to shift. Sellers, in an effort to maximize their positions, boldly quoted rates as high as N1,210 per US dollar. This sudden surge in asking prices painted a picture of the volatility and uncertainty that often characterizes these currency exchanges.
But the story doesn't end there. Beyond the regulated platforms, the clandestine world of the black market whispered a different narrative. Here, the unofficial exchange rate unfurled at N1,200 per US dollar for cash transactions, a rate that intrigued those seeking a secretive dance with currency values. Yet, for the more discreet "inflows" or wired transfers, the quotes soared to the heights of N1,250 to N1,300, revealing the premium attached to privacy and expediency in these financial endeavors.
However, let it be known that in this complex web of transactions, the actual rates traversed by the Naira and the Dollar remain fluid, influenced by the players at the table, whether they be buyers or sellers. The exchange rate saga continues, each twist and turn shaping the financial landscape and impacting the lives of many.