Fuel Subsidy Removal: Joy awaits after this current hardship, Gbajabiamila tells Nigerians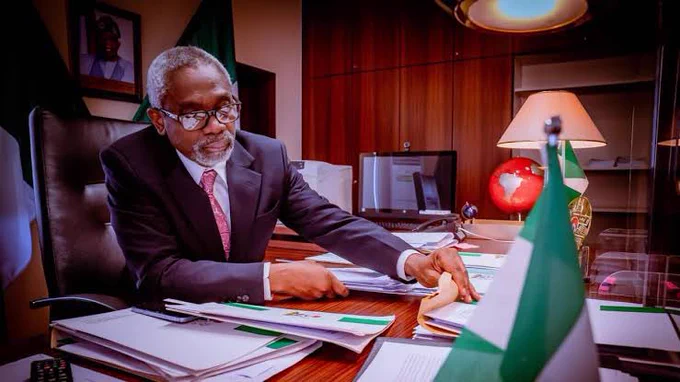 Chief of Staff to President Bola Tinubu, Femi Gbajabiamila, has appealed to Nigerians going through hardship over the removal of fuel subsidy.
He stated that they would soon forget the pains and economic hardship as his principal is doing what is best for the nation.
Speaking with reporters at the brief ceremony to mark Nigeria's 63rd Independence Anniversary in Abuja, Gbajabiamila said Nigerians will soon start enjoying the benefits of the reforms by the current administration.
The former Speaker of the Houe of Representatives said the benefits of Tinubu's intervention would not be experienced immediately, saying that the president is a man who feels with his heart and sees the pain.
Gbajabiamila said the N25,000 interim pay increase for workers and the buses powered by compressed natural gas (CNG) initiatives by the president would address the immediate welfare and transportation needs of Nigerians.
He said: "He (President Bola Tinubu) is a man who feels with his heart and sees the pain. And so, all these measures that he's putting in place, measures that we may not be able to reap the benefits immediately.
"But in the short term, we will see some of the benefits."
Commenting on the president's independence speech, Gbajabiamila said Nigeria is not the only country faced with economic challenges.
He likened the economic situation in the country to the condition of a pregnant woman undergoing "necessary pains" during childbirth, adding that Nigerians would find relief in the end.
He added: "Right now, we're going through pains, necessary pains, I must say, almost like childbirth. Women go through necessary pains when they carry a nine-month pregnancy.
"But at the end of the day, the joy that awaits you after nine months is unquantifiable. And that's exactly the way I want us to see it as Nigerians.
"The government has put so many things in place; you heard the President's broadcast today. It was an encouraging one. It was empathic; the President made it very clear that he is a man with a heart.
"Undoubtedly, in any country, there'll be challenges and we're part of that community of nations. So, we have our challenges. But we are very resilient people.
"We saw what was on display today. We showcased the unity of Nigeria, from the cultural groups to the military parade and the people who sang for us.
"We saw Igbos, Hausas and Yorubas amongst the military parade, all coming together as one. And it's that spirit I want to encourage Nigerians to continue to imbibe."