Tinubu declares war against drug trafficking in Nigeria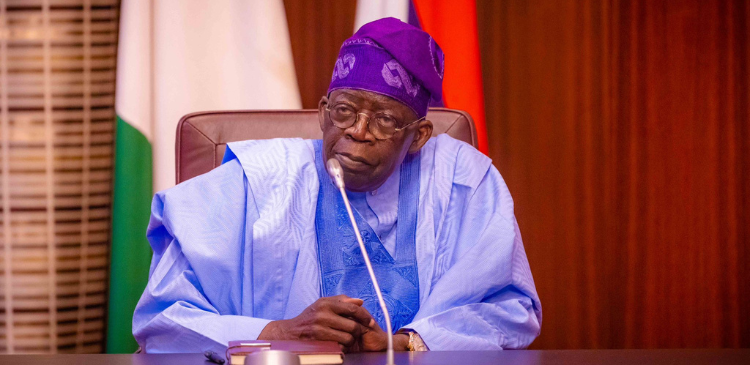 President Bola Tinubu has expressed Nigeria's commitment towards ensuring a world that was not threatened by illicit drug abuse and trafficking.
Tinubu said this at the 31st meeting of Heads of National Drug Law Enforcement Agencies in Africa (HONLAF) on Tuesday in Abuja
The President, however, vowed to ensure that the country was not turned into a minefield of illicit drug trafficking.
The Conference was hosted by the National Drug Law Enforcement Agency (NDLEA).
The Chairman of the agency, retired Brig.-Gen. Buba Marwa, was elected the Chairman of HONLAF at the meeting.
Tinubu, who was represented by the Vice President, Kashim Shettima, promised that his administration would continue to provide the necessary support, motivation and tools for the NDLEA to fulfill its mandate.
According to him, "we are at the mercy of a threat that knows neither race nor geography, neither gender nor social class. This threat has crossed borders and destroyed societies and dreams.
"Without the moral commitment of the men and women in this room, this threat would have left cities, countries and even civilisation erased.
"So I must commend you for your sacrifices in the bid to keep our world drug free, sane and safe.
"This conference emphasised your investment across borders to protect us from the devastation of drugs. A threat that only submits to the enforcement of the law.
"Therefore, we are grateful to HONLAF and its partners for creating this avenue, for offering intelligence and drug law enforcement officers a grand opportunity to compare notes.
"We also appreciate that we will collaborate and build networks that would be several states ahead of the criminal network of transnational drug organisations," he said.
Tinubu said that the choice of Nigeria for the gathering was a profound recognition of the campaign and fight against illicit drugs in Nigeria.
He said that the NDLEA hosting the HONLAF meeting was to reassure all of the promise to participate in building a world not threatened by the infiltration of illicit drugs.
He added "over the decades, criminal organisations have attempted to breach our security measures in their business of polluting nations and minds.
"But while it is a compliment that drug law enforcement organisations are a threat to their criminal empires, their desperation must never be taken for granted," he said.
According to him, "we have a commitment to fight against drug trafficking and substance abuse. It is not just a matter of policy. It is a moral imperative. We recognise that a population at war with drugs is not a dividend but a liability.
"We believe in the future of our youths, the strength of our institutions, and the well-being of our communities depend on our ability to eradicate this threat.
"So I appeal to you to see this gathering as an avenue for the exchange of novel ideas and the development of practical strategies.
"We must consolidate established contacts, operational partnerships, and cooperation to ensure that the outcomes of these days of deliberation would advance public safety and the emergence of drug-free African communities," he said.
The President said that the nation's strength had always been the proactive actions to prevent any individual or group from turning the countries into a minefield of drug trafficking.
He said, "we must prioritise prevention, dedication, and rehabilitation to empower our youths with knowledge and opportunities.
"We must steer them away from the treacherous path of drug abuse and trafficking and protect our economy from the consequences of their actions.
"This administration would continue to provide the necessary support, motivation and tools for the NDLEA to fulfill its mandate.
"We understand the connection between the success of the fight against substance abuse and illicit drug trafficking and the attainment of a number of goals on our socio-economic and security agenda," he said.
Earlier, the NDLEA Chairman, Marwa, however, restated the stakeholders' commitment to addressing the world's drug problem.
Marwa said that Nigeria would continue to uphold the objectives of multilateral organisations dedicated to combating drug trafficking and related crimes.
He, however, emphasised the need for global partnerships in addressing drug trafficking and other vices, saying that the world's drug problem cannot be effectively tackled by individual entities.