Inside the Vast Empire of Nigerian Billionaire Mike Adenuga: A Diverse Portfolio of Power, Connectivity, and Growth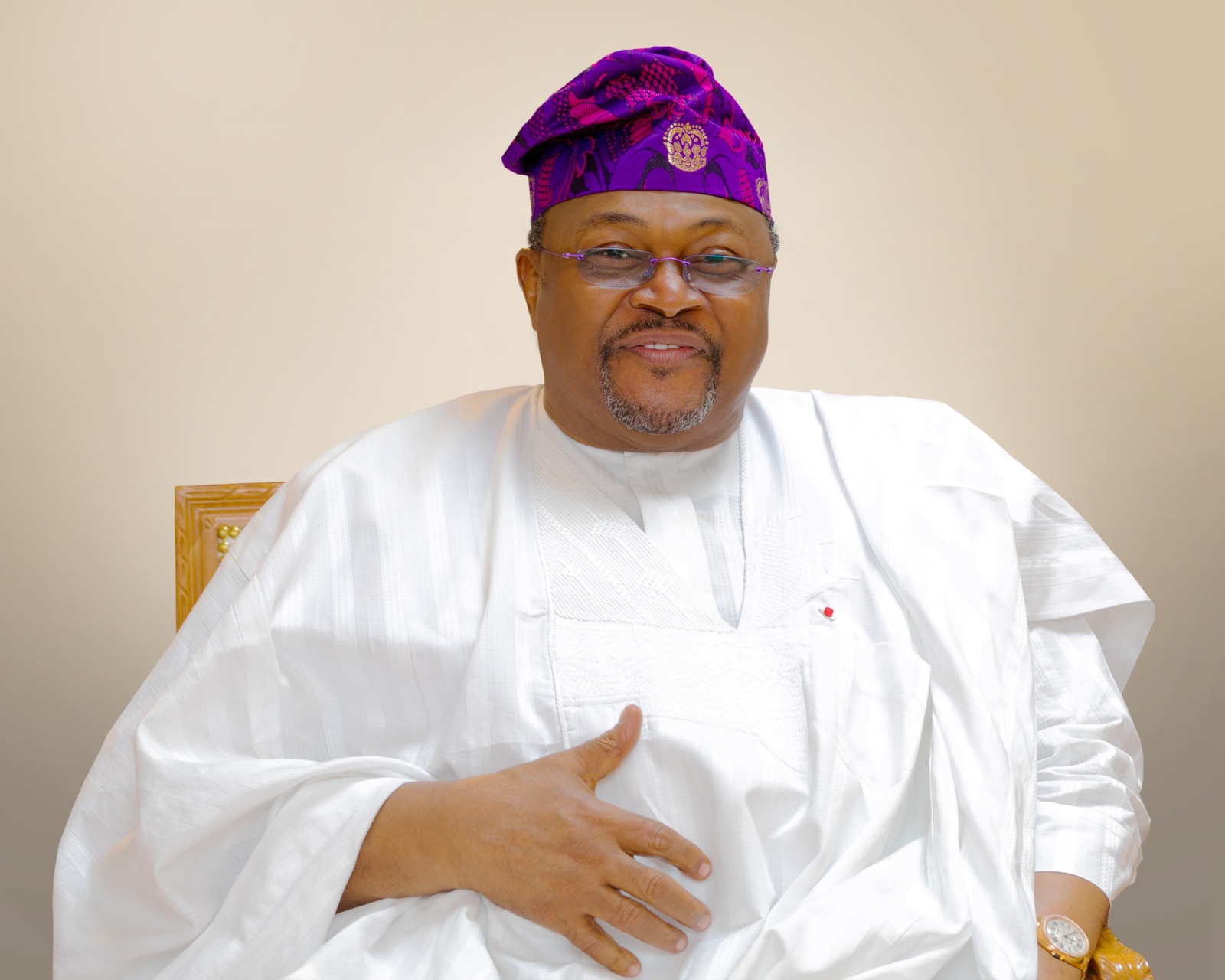 In the dynamic tapestry of African business, one figure stands as a resounding testament to the boundless possibilities that the continent's economic landscape holds. Nigerian billionaire Mike Adenuga, a visionary and transformative force, wields a diverse and influential portfolio that spans multiple sectors, from telecommunications to oil and gas, leaving an indelible mark on Nigeria's industrial landscape.
With a remarkable net worth of $3.7 billion, as reported by Forbes, Adenuga's ascent to becoming one of the world's Black billionaires is nothing short of inspiring. Ranked among Nigeria's wealthiest individuals and esteemed within Africa's billionaire elite, Adenuga's journey began humbly, a story of rags to riches that saw him earn his first million at the age of 26 by selling lace and distributing soft drinks.
From these modest beginnings, Adenuga emerged as a titan of industry, propelling Africa's telecommunications sector to new heights. His brainchild, Globacom Limited, has grown to become Nigeria's third-largest mobile phone network, boasting a staggering 55 million subscribers. Yet, his influence extends far beyond telecommunications, with strategic investments in the upstream and downstream oil sectors that highlight his visionary prowess.
Adenuga's oil exploration endeavor, Conoil Producing, has positioned him as a key player in the energy domain, managing six oil blocks in the Niger Delta. His footprint also includes Conoil Plc, a leading oil marketing entity that has witnessed remarkable financial growth, reporting a 440 percent surge in profit in the first quarter of 2023.
This tale of entrepreneurial ingenuity and unwavering commitment to shaping Africa's business narrative on the global stage has solidified Adenuga's status as a transformative figure. His impact extends beyond boardrooms, serving as an inspiration and beacon of possibility for both aspiring entrepreneurs and established industrialists alike.
In exploring Adenuga's empire, Billionaires.Africa has uncovered seven companies and assets that underscore the depth and scope of his influence:
Globacom Limited:
Founded by Adenuga in 2003, Globacom stands as a pioneering force in Nigeria's mobile phone network landscape. Boasting 55 million subscribers, it ranks as the third-largest operator in the nation. Its crown jewel, the Glo-1 submarine cable, spans 9800km underwater, connecting Nigeria and the UK. This impressive infrastructure, operational since 2011, has a minimum capacity of 640 Gbit/s, signaling Adenuga's commitment to technological advancement.
Conoil Producing:
Adenuga's diversification prowess shines through Conoil Producing, a major indigenous oil exploration and production company. With a presence since 1991, it was the first locally owned firm to strike oil and produce it commercially. Operating six oil blocks in the Niger Delta, Conoil Producing boasts over 26 years of experience in exploration and production, contributing significantly to Nigeria's energy landscape.
Cobble-Stone Properties & Estates Limited:
Adenuga's influence extends to real estate through Cobble-Stone Properties & Estates Limited. With over 200 properties in its portfolio, the company has played a vital role in shaping Nigeria's urban skyline, transforming cities through visionary developments like Ilé ?jà.
Conoil Plc:
Adenuga's strategic acumen shines through his ownership of a majority stake in Conoil Plc, a thriving oil marketing business. Proficient in selling diesel, kerosene, aviation fuel, and gasoline, Conoil has left an indelible mark on the market.
Sterling Financial Holding:
Adenuga's financial expertise is evident through his ownership in Sterling Financial Holding, a prominent financial services company. The holding company operates Sterling Bank PLC and Alternative Bank Limited, showcasing Adenuga's commitment to financial growth.
Julius Berger Nigeria Plc:
With a significant stake in Julius Berger Nigeria Plc, Adenuga's influence extends to the civil engineering and construction sectors, highlighting his dedication to nation-building.
Transnational Corporation of Nigeria (Transcorp):
Adenuga's diversified interests extend to Transcorp, a conglomerate invested in power generation, hospitality, agriculture, and oil and gas. His stake in the corporation underscores his commitment to sustainable development and economic growth in Nigeria.
Mike Adenuga's journey from humble beginnings to a powerhouse of industry serves as an inspiration to all, a testament to the transformative power of visionary thinking and unwavering determination. His legacy, etched in the fabric of Nigeria's economic narrative, continues to shape the nation's growth and prosperity.