Nigeria Breweries Plc Faces N70.6 Billion Exchange Rate Loss in Q2 2023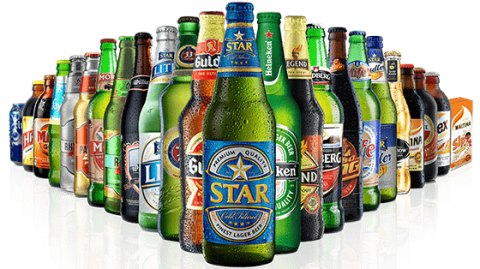 Nigeria Breweries Plc, a prominent player in the beverage industry, recently disclosed a significant exchange rate loss of N70.6 billion for the second quarter, ending on June 30th, 2023. The information surfaced in the company's latest interim report covering the first half of the year.
Key Highlights from Q2 2023:
Net revenue showed a robust growth of 13% year on year, reaching N154 billion.
Gross profit witnessed an impressive surge of 21.5% year on year, amounting to N68.4 billion.
Operating profit displayed remarkable growth, soaring by 119.7% year on year, settling at N26.6 billion.
Net Finance Cost surged drastically by 970.8%, recording N77 billion.
Pre-tax loss amounted to N50.2 billion.
Gross margins improved to 44.4% from 41.3% year on year.
Operating profit margins showed a substantial increase to 17.3% from 8.9% year on year.
Working capital registered a concerning deficit of -N318.6 billion.
Retained earnings stood at N35.5 billion, compared to N80 billion reported in Q1 2023.
Loss Per Share was calculated at N4.6.
Insights:
The reported losses were a consequence of the exchange rate unification, resulting in foreign exchange losses upon revaluation of the company's dollar-denominated loans. Specifically, Nigeria Breweries Plc incurred a net loss on foreign exchange of N70.6 billion, which contributed to a year-to-date exchange rate loss of N85.2 billion.
As a result, the losses caused a substantial reduction of N47.7 billion in the company's net assets. However, it is important to note that the losses did not impact cash reserves significantly, as the company still maintained a healthy cash balance of N34.9 billion.
Nonetheless, the negative working capital situation indicates that the company may face challenges in repaying its loans within the next year unless it finds additional funding or opts for loan restructuring.
Looking ahead, these current losses are likely to have an impact on Nigeria Breweries Plc's full-year profits, especially when compared to the profit after tax of N13.1 billion reported in the previous year (2022).
Notably, Nigeria Breweries Plc has recorded back-to-back losses in the first two quarters of 2023, following a loss before tax of N17.4 billion in the preceding quarter. The company faces significant challenges in navigating the effects of exchange rate fluctuations and will need to strategize effectively to restore profitability in the future.