No more fuel subsidy, Tinubu declares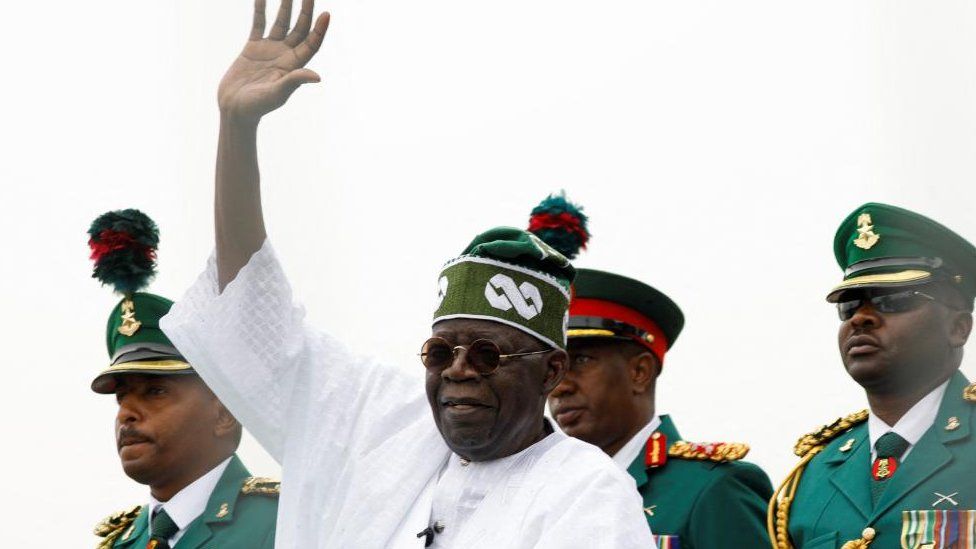 President Bola Tinubu says subsidy regime will end with the commencement of his administration.
He declared this during his inauguration as the 16th President of the Federal Republic of Nigeria on Monday in Abuja.
The president commended the decision of the outgoing administration in phasing out the petrol subsidy regime.
According to him, subsidy has over the years favoured the rich more than the poor.
"Subsidy can no longer justify its ever-increasing costs in the wake of drying resources.
"We shall instead re-channel the funds into better investment in public infrastructure, education, healthcare and jobs that will materially improve the lives of millions," he said.
On job creation, the president said his administration would create meaningful opportunities for the youths.
He said his administration would honour the campaign commitment of one million new jobs in the digital economy.
Tinubu said: "Our government also shall work with the National Assembly to fashion an Omnibus Jobs and Prosperity Bill.
"This Bill will give our administration the policy space to embark on labour-intensive infrastructural improvements.
"The Bill will also encourage light industry and provide improved social services for the poor, elderly and vulnerable."