Opinion: Is Nigeria done for? Are we done for?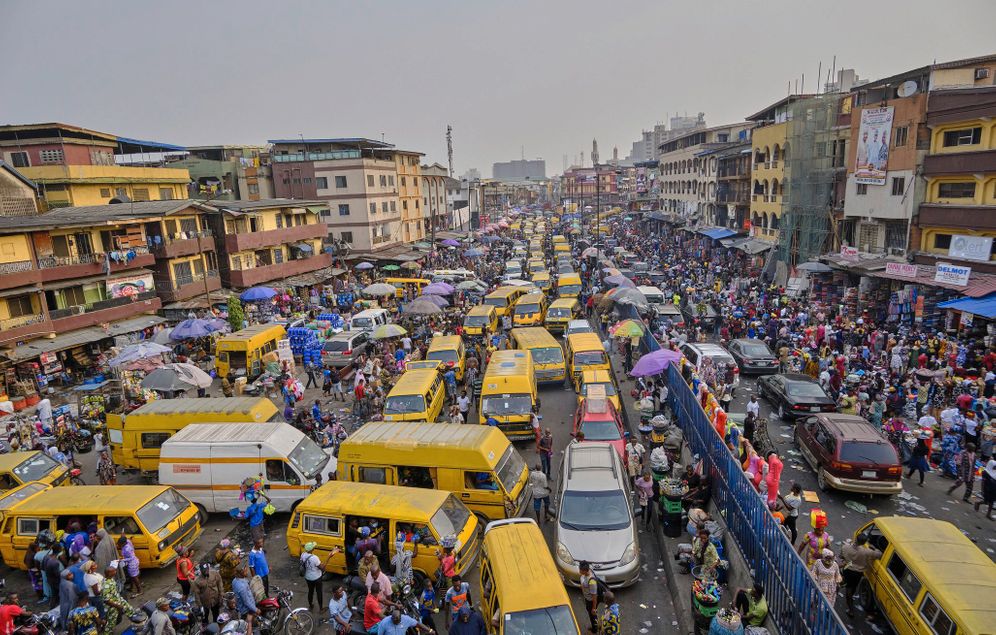 The February 25 presidential election was a Nigerian peculiar phenomenon I deliberately did not want to comment on or write about before or after the event. But this was not out of choice. Believe it or not, we know how it would go. Who are these we being referred to? The Supreme Spiritual Masters of Merit and their mystics-in-training are the ones under reference. Of course, they are interested in the affairs of Nigeria in every respect, but not in the way and manner of our great expectations.
Our current political leaders so-called, far from sustaining our beings as Nigerians, have harrowed our country cruelly especially since the post-Abacha years. As a matter of fact, the average Nigerian politician or political leader has given us the impression that if he wishes to live and survive as a political lord and master of the game of cruel politics as Fascist leaders would, he must destroy and bury the Creator – that is, our one and only God. The ethics of our political supermen broke all the rules of sympathetic politics and accepted tenets of the logic of democratic thought which they disdained as we just witnessed everywhere in the land.
The Supreme Spiritual Masters of Merit and their rebellious but loyal minions refrained from interfering in what has been, and directed all of us interested parties to do the same thing. Only the deep can take a plunge with the deep into the deepest depth of the deep to seek answers for what or things that must be sought answers for. This explains why I, for instance, did not allow myself to be greatly influenced to say or state openly what many of my readers expected me to say or state as I did correctly in previous pre-election years. (I confided in some friends and relations about what would be).
The ordeal is the ordeal. And the ordeal that is the ordeal is coming. And your country my country our country may be done for. There is nothing that time does not dishonor in the land, this land that is their country your country my country our country.
In 1979/1983 or so after the late Chief Obafemi Awolowo was rigged out of his universally expected presidential victories by his kinsmen and external accomplices and collaborators, the super-gifted sage and un-deceptive politician-cum-philosopher of candour said it loud and clear that Nigeria would not know democracy again. It was a prophecy which I interpreted to mean that this country would not know or experience real democratic norms again. It is not by chance that time after time since Obafemi Awolowo's stolen victories, this country has not experienced or witnessed real democratic values. The unmistakable prophecies and warnings Awo gave to the totality of his age and beyond it to the relevance of the modern time and age and beyond what we know are concerns that should deserve our serious attention. Our "all-knowing, naive conquerors," super-men who are not super-men, should listen to me. But will they? Their deceptive victories that sooner or later will expose their entrails will trumpet their defeats.
Now there is this popular version about the Nigerian conundrum that has since assumed the status of myth. It is called the Nigerian curse, the "Eternal Curse," which Sir Abubakar Tafawa Belewa invoked "on the night of January 15th 1966" when he was murdered by those who murdered him and his Minister of Finance, Chief Festus Samuel Okotie-Eboh. He was quoted to have told the mutineers who eventually killed him that they "would never rule Nigeria, they would be scattered, they would be hated, they would suffer tragedy after tragedy and they would suffer scorn and disdain from their compatriots forever." Are we done for? Is Nigeria done for? If BVAS failed and shamed us in the presidential election especially despite the billions upon billions of naira spent to produce/purchase the eternal electoral gadget(s) of the life of eternity, do we attribute the failure and shame to Sir Abubakar Tafawa Balewa's "eternal curse"? Is the curse imprisoning Nigeria? The mythic hero of irreversible tragic curses must be turning and rolling in his grave since February 25th.
On August 7, 2014 it was reported by Henry Umoru in the Vanguard that "NATIONAL leadership of Peoples Democratic Party, PDP, yesterday, took a swipe at the national chairman of the All Progressive Congress, APC, Chief John Odigie-Oyegun, for saying his party would form a parallel government in the event of a stolen mandate.
"Addressing journalists in Abuja, PDP National Public Secretary, Chief Olisah Metuh, said the opposition political party was not preparing for any election, but putting in place moves to overthrow a democratically elected government, thereby committing treasonable felony."
Recently, the APC that came on board in 2015 as the ruling party has accused the Labour Party through its Vice Presidential Candidate, Datti Baba-Ahmed, of making "a subversive comment" in the interview Channels Television granted the Labour Party's big personage. The "subversive comment" Dr. Datti Baba-Ahmed was accused of by the APC was that INEC had issued the APC presidential candidate a "dud cheque," a term or trope Baba-Ahmed employed creatively to describe the Certificate of Return INEC issued to Alhaji Bola Ahmed Tinubu as winner of the presidential election which the Labour Party claimed (and still claims) rightly or wrongly that BAT did not win. I can write as many pages as necessary on the accusation and counter-accusation. But I won't because for now I am only interested in the karmic dimension of the matter.
All the master-minds and their accomplices, who issued BAT a "dud cheque" allegedly, according to LP's constitutional heart of hearts, would meet their karmic Waterloo when the time is ripe! But the Nigerian Broadcasting Commission would not have the nonsensical nonsense Baba-Ahmed talked about whether or not the "infractions" he tried to tackle in his Channels Television interview "would be ending democracy" come May 29, 2023. The NBC acted against Channels (and Baba-Ahmed) by asking the television house to pay a hefty fine of five million naira on the strength of APC's petition authored by Bayo Onanuga, APC Presidential Campaign Director of Media and Publicity.
If you asked me my opinion, I would have volunteered it as follows: The NBC should have exercised restraint and allowed the logic of democratic argumentation to go the whole hog. Clearly, we cannot but remind ourselves once again of Obafemi Awolowo's prophecy which Baba-Ahmed unwittingly but pointedly echoed in his Wednesday, March 22, 2023 Channels interview. If I was in Bayo Onanuga's shoes I would have advised the APC's Vice Presidential candidate, or better put, Vice President-elect, Alhaji Shettima, to reply the LP's Vice Presidential candidate through the same Channels Television in the spirit of democratic thought and logic.
The NBC should have encouraged the APC to do what I have suggested in the spirit of democratic brain that should enable everyone, every brainy politician, to balance shades of perspectives. Perhaps mine is a superfluous suggestion that is also as troublesome as a thorn in a country in which it is not easy to get rid of Awolowo's prophecy and warning. Phew! In any case, in the final analysis, APC is afraid of the karmic effect of its own "subversive" remark already alluded to in this essay. This explains or may explain why the polity is being heated now. Phew!
Is Nigeria done for? Are we done for?
_____________________________________
 Tony Afejuku can be reached via 08055213059.
Disclaimer
It is the policy of NewsWireNGR not to endorse or oppose any opinion expressed by a User or Content provided by a User, Contributor, or another independent party. Opinion pieces and contributions are the opinions of the writers only and do not represent the opinions of NewsWireNGR