Pandemonium as thugs chase voters away, scatter ballot boxes in Lagos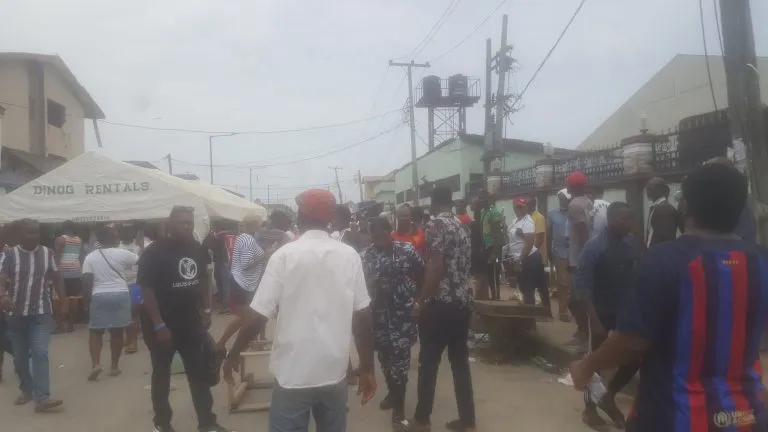 Some unidentified thugs on Saturday in Lagos chased voters away from polling units, as they attempted to steal ballot boxes.
A News Agency of Nigeria correspondent, who was at Ward F3 Polling Unit 13, Ago Palace Way, Lagos, watched with surprise as some thugs suddenly started chasing voters away with the aim of snatching ballot boxes.
The people ran for safety as the thugs continued to throw chairs and spraying some chemical at them.
NAN reports that the incident was ongoing when armed policemen swung into action and arrested one of the thugs while others fled.
Voting, however, resumed as normalcy was restored by the policemen.