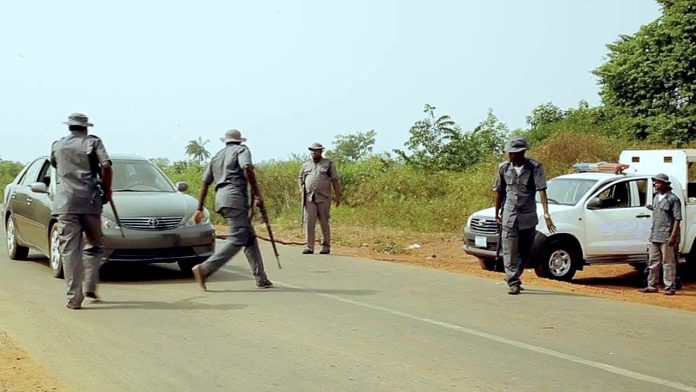 Coordinator, Joint Boarders Patrol Team (JBPT) Sector 3, Olugboyega Peters, has lamented the killing of Nigeria Customs Service (NCS) officers by smugglers.
Peters decried the death of Saheed Aweda and life-threatening wounds sustained by three other officers of the patrol in the period under a review.
Between January and December 2022, the sector intercepted three stolen vehicles, including Lexus RX 350 (unregistered) around Benue axis, Toyota Yaris with Registration Number BEN-59-EZ apprehended around Lokoja axis of the sector and Toyota Land Cruiser linked with Rivers State lawmaker, the coordinator said.
During the period, he added, the sector recorded 187 seizures with a Duty Paid Value (DPV) of N302,590,252.
According to him, officers of JBPT Sector 3 intercepted an alleged stolen Toyota Land Cruiser with registration number, KUJ 570 MB belonging to a House of Representatives member, Chidi Nwoka, from Ikwere, Rivers State. Operatives in the area recovered the vehicle reportedly abandoned at Suleja, Niger State.
He disclosed that two occupants of the vehicle, who were stopped for a search by his men, took to their heels to evade arrest.
The statement reads: "In the early hours of Wednesday, November 23, 2022, our operatives deployed to Suleja axis of Niger State, while on routine patrol, intercepted a Toyota Land Cruiser with registration number KUJ 570 MB from Abuja heading to Kaduna.
"The operatives requested the vehicle Customs documents from the occupants. But the two occupants, who could not produce any document, disembarked from the vehicle, pretending to be making a call to the owner and suddenly took to their heels and ran into the bush. This raised the suspicion of our operatives.
"While conducting search on the vehicle, the operatives found a complimentary card bearing details of a National Assembly member. The lawmaker was subsequently contacted and he confirmed that the vehicle was snatched a few hours earlier from his driver at gunpoint around Gwarimpa axis of Abuja."