Labour faults Government decision to monitor the implementation of the national minimum wage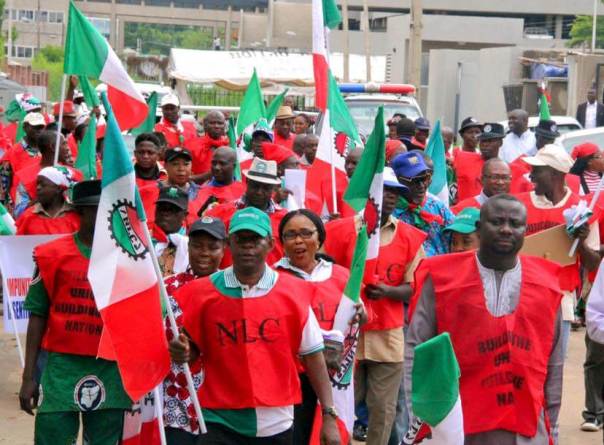 Organised labour has faulted the plan by the Federal Government to monitor the implementation of the national minimum wage Act 2019, describing it as coming too late in the day.
The Federal Government, through the National Salaries, Incomes and Wages Commission (NSIWC), announced that it will begin a nationwide monitoring of the implementation of the National Minimum Wage Act 2019 beginning from January 23, 2023.
The exercise, which is coming just a year to another minimum wage review as enshrined in the Act, is aimed at ascertaining the level of compliance by public and private employers/organisations that are liable in line with provisions of the Act for the payment of the monthly minimum wage of N30,000, and to ensure that employers keep adequate records of wage/conditions of service of employees.
But the National President, Association of Senior Civil Servants of Nigeria (ASCSN), Mr. Tommy Okon in an interview with The Guardian, said: "Sometimes it baffles us as organised labour when the government comes out with some policies and at the same time embrace the somersault of their policy with gladness. How can you now monitor the implementation of a minimum wage that is almost five years gone?.
"When we were crying that some state governors are not responding to the minimum wage payment, nothing was done, is it now that they are almost leaving office that you want to go and monitor, what are you monitoring? All these are political gimmicks, they cannot fool us."
He said what is expected of the government at this time is to increase the workers' pay to meet up with the prevailing socio-economic realities.
A statement from the National Salaries Incomes and Wages Commission (NSIWC), signed by its Head, Public Affairs, Emmanuel Njoku, said the exercise will in addition enlighten the public and private employers/organizations on the economic benefits in adhering to the payment of the National Minimum Wage, adding that it will also help in obtaining baseline data on remuneration policies and practices of private sector organizations in order to enrich the Commission's data bank on staff compensation.