Former Big Brother Naija (BBNaija) housemate, ChiChi, could not contain her joy on Tuesday as she celebrated her 23rd birthday with sultry photos.
She tweeted; "'Officially world's Chichi's day 23 and blessed".
On a day that should have been flooded with Happy Birthday wishes, the claim of being 23 years old overshadowed the celebration.
Some internet users found it hard to believe as they continually drop comments to express their disbelief. This, however resulted in a word battle among the BBNaija's faves fans, a war that led to the suspension of ChiChi's Twitter account.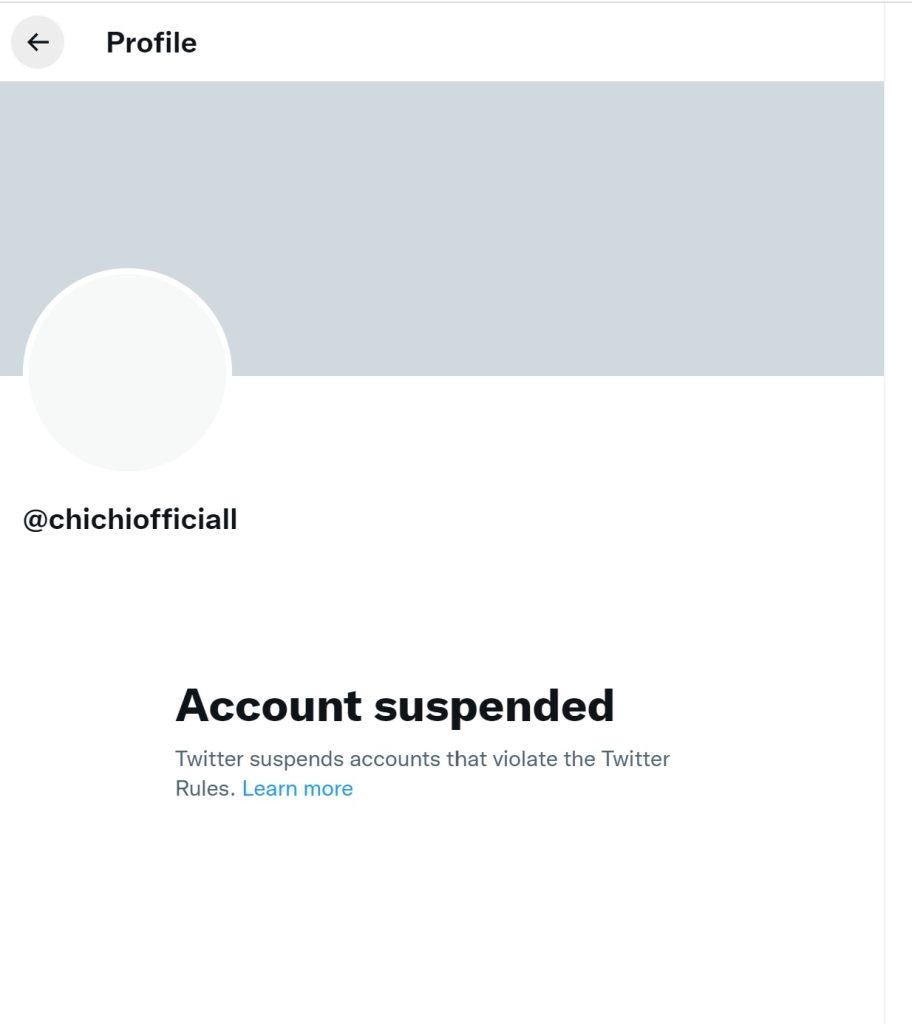 Reacting to the claim of being 23, a fellow ex-housemate, Allyson, said; "23 my ass".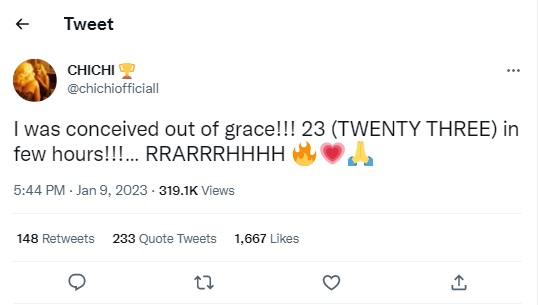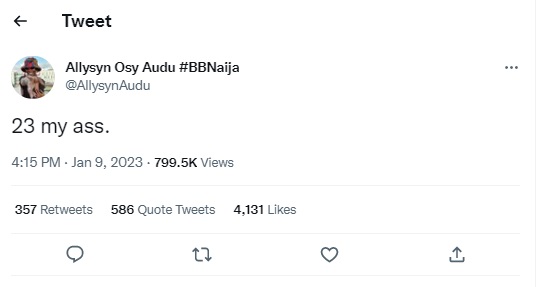 Also reacting to the ongoing brouhaha, Cyph took to Twitter and wrote: "I don laugh sote I dey cry for this app. Make person enjoy birthday in peace an. haba laughing emoji"
He, however, tendered an apology for making such an "insensitive statement" about Chichi earlier.
Cyyph Tweeted: "I apologize if I sounded insensitive… it's being deleted.. Guess the tone of voice wasn't right…But i still stand by my word!! Y'ALL SHOULD REALLY ALLOW HER CELEBRATE HER BIRTHDAY, HABA!!".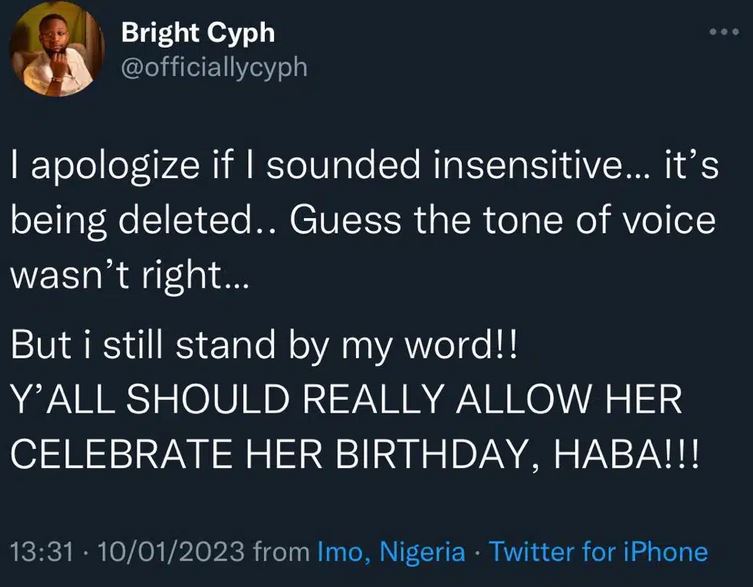 In defence, ChiChi's fans posted her photos at the University at the "age of 14".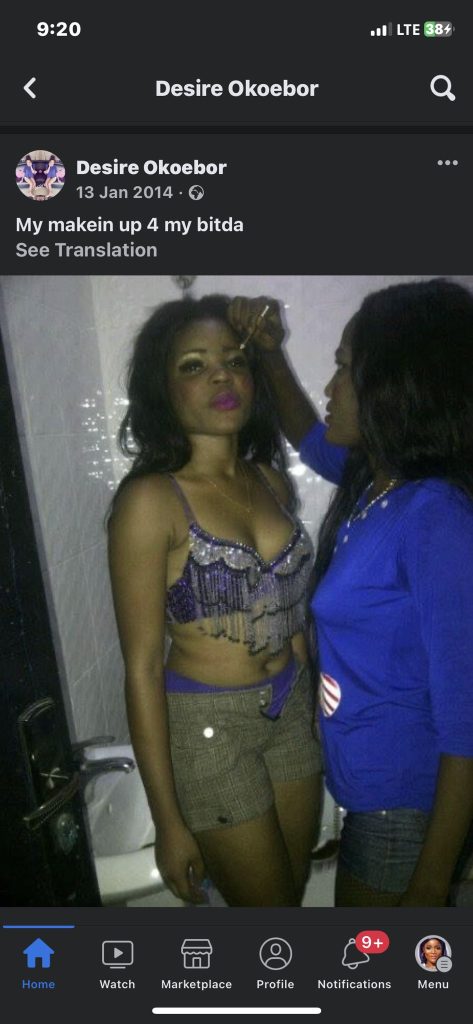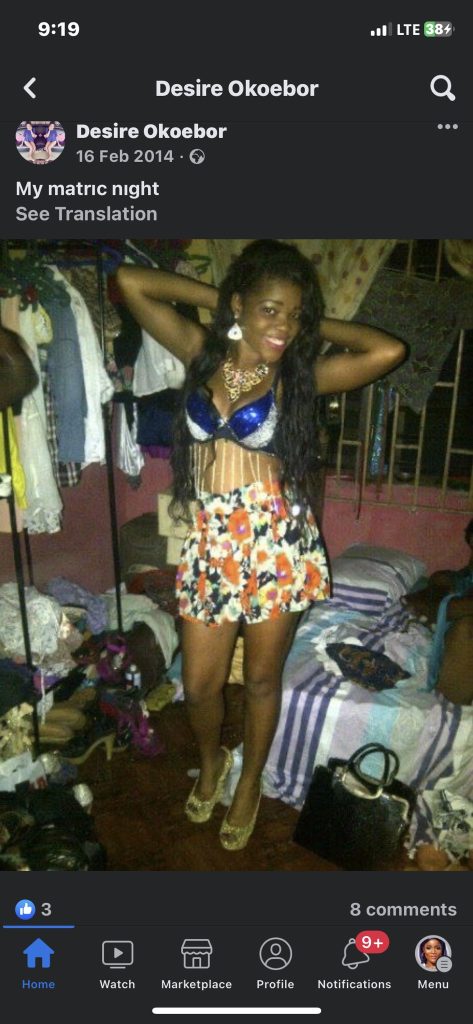 It didn't take long before unrelenting keypad warriors and social media VAR found faults in the posts.